History of Rotary International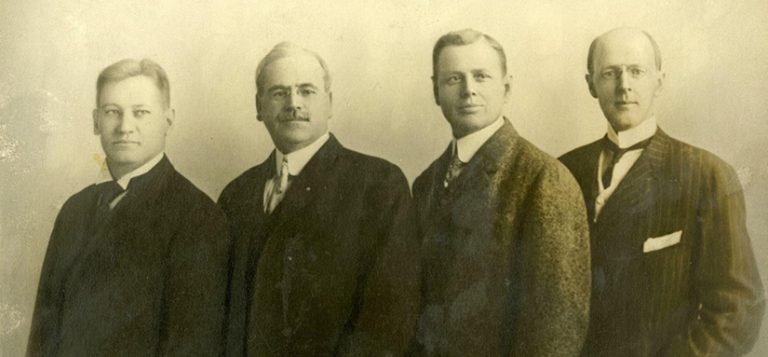 Paul P. Harris, an attorney, wanted to create a professional group with the same friendly spirit he felt in the small towns of his youth. On 23 February 1905, Harris, Gustavus Loehr, Silvester Schiele, and Hiram Shorey gathered at Loehr's office in Room 711 of the Unity Building in downtown Chicago. This was the first Rotary club meeting. They decided to call the new club "Rotary" after the practice of rotating meeting locations.
Within five years clubs had formed across the country, from San Francisco to New York.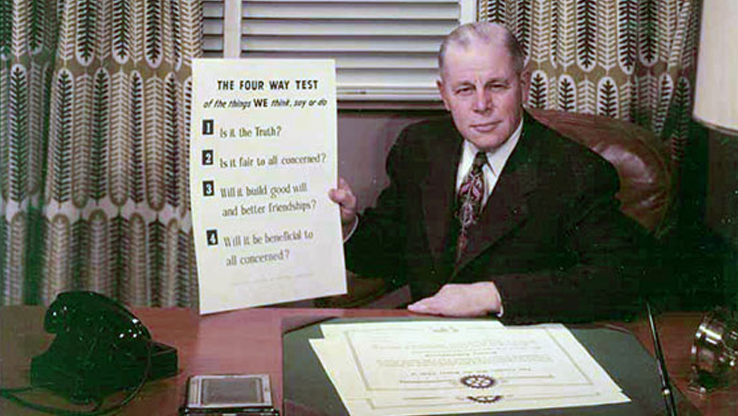 In 1932, Rotarian Herbert J. Taylor created The Four-Way Test. The test, which has been translated into more than 100 languages, asks the following questions:
Of the things we think, say or do
Is it the TRUTH?
Is it FAIR to all concerned?
Will it build GOODWILL and BETTER FRIENDSHIPS?
Will it be BENEFICIAL to all concerned?