Picnic to Khandala – 17 August 2019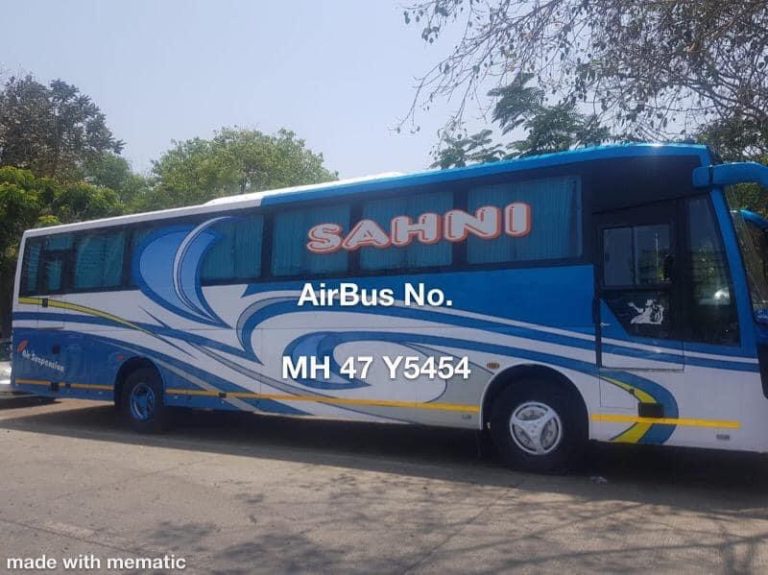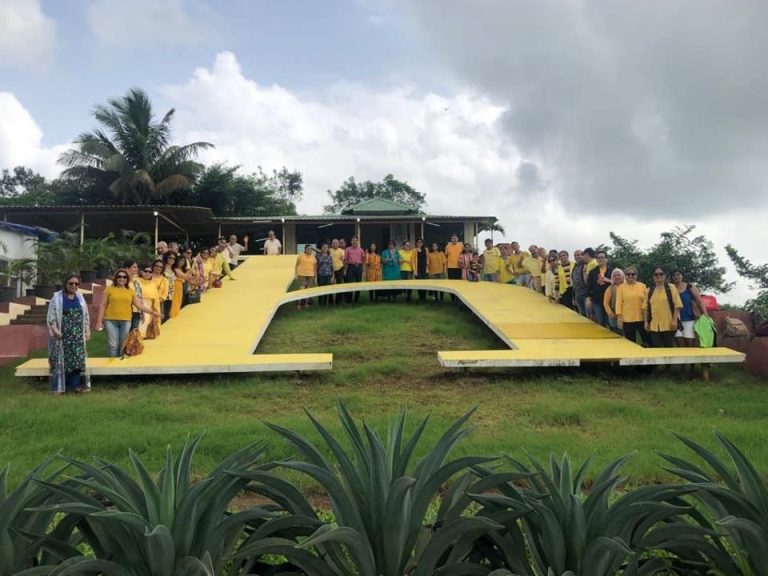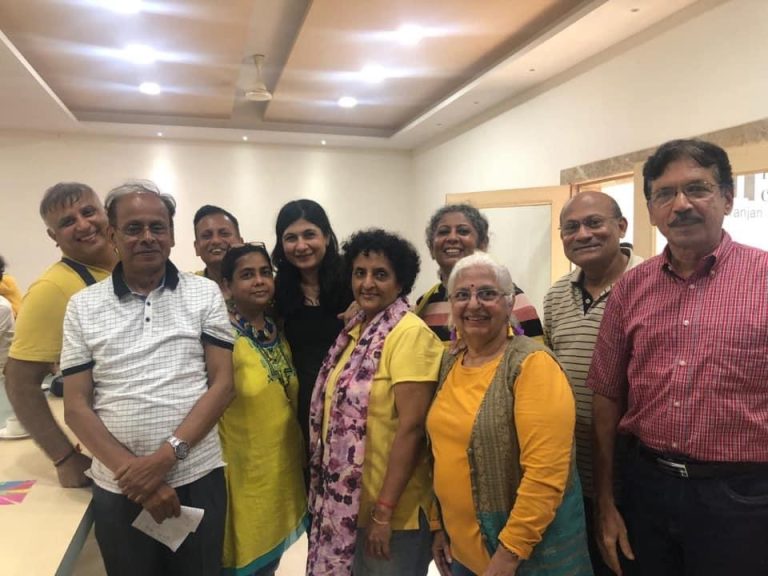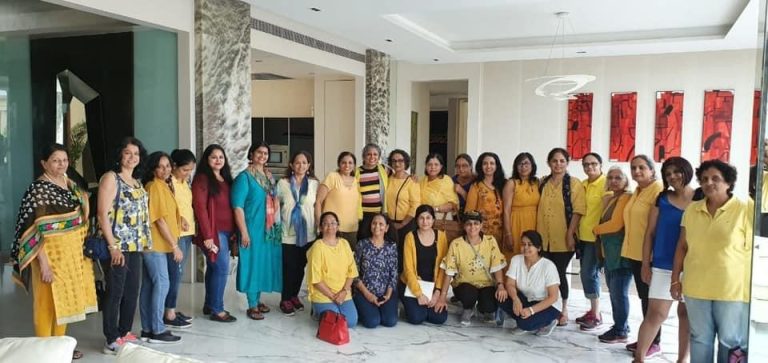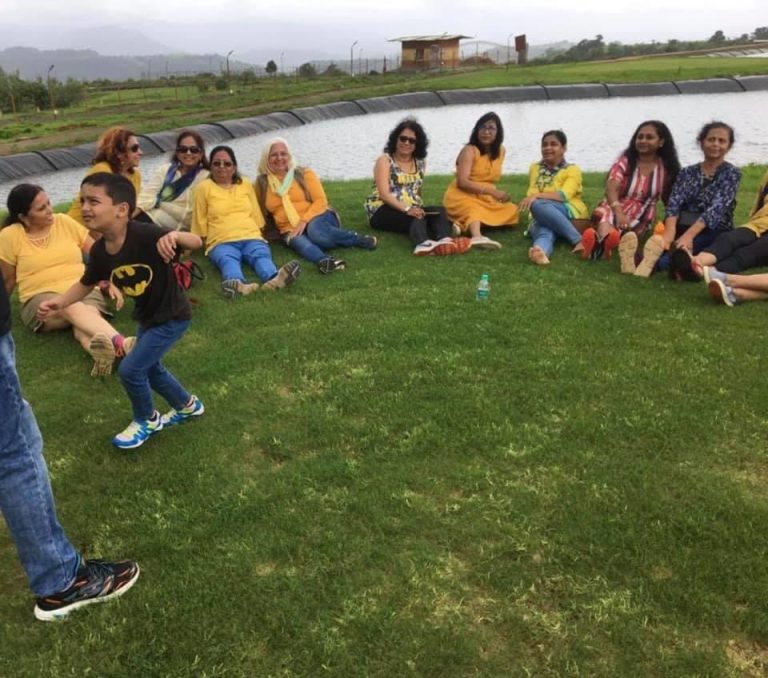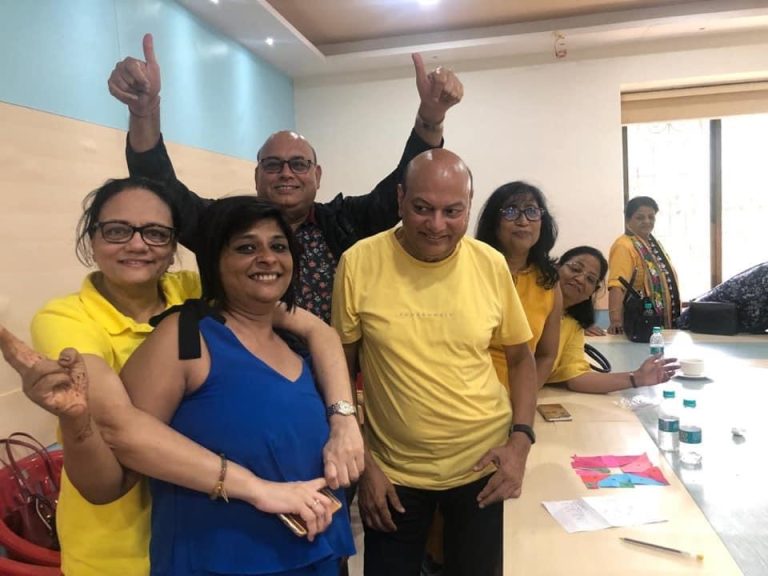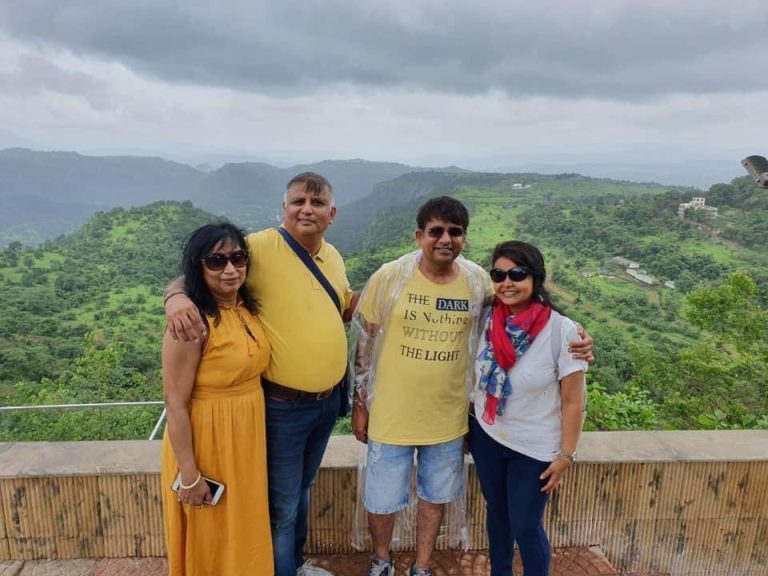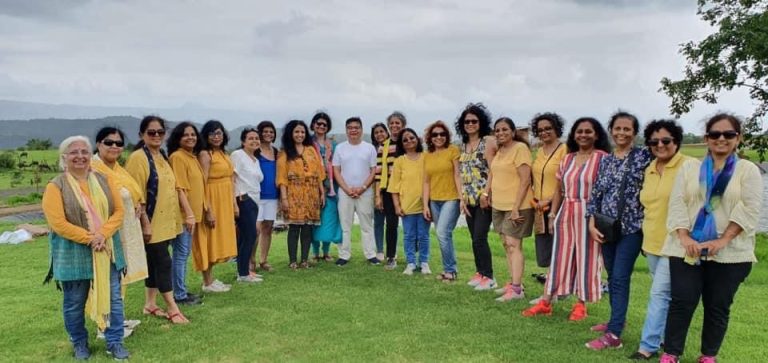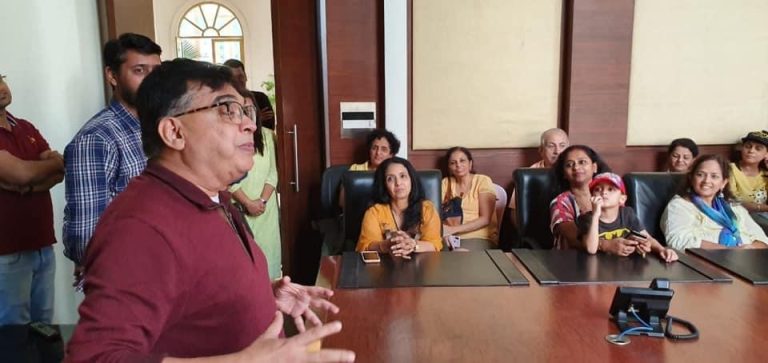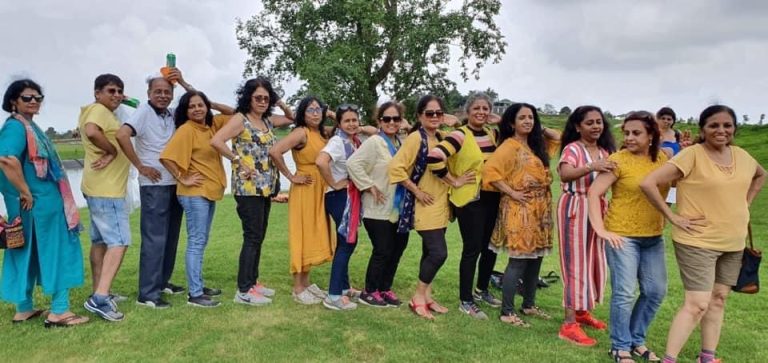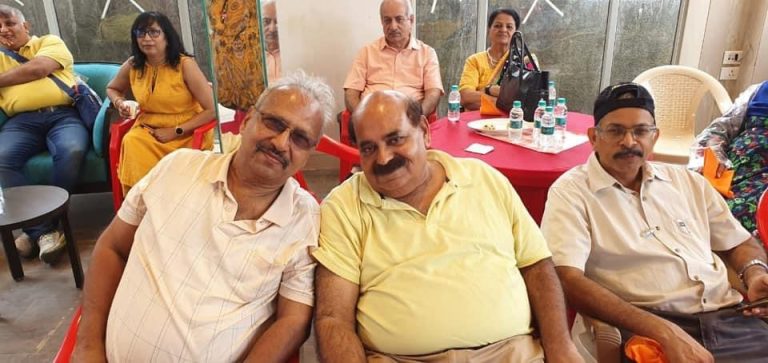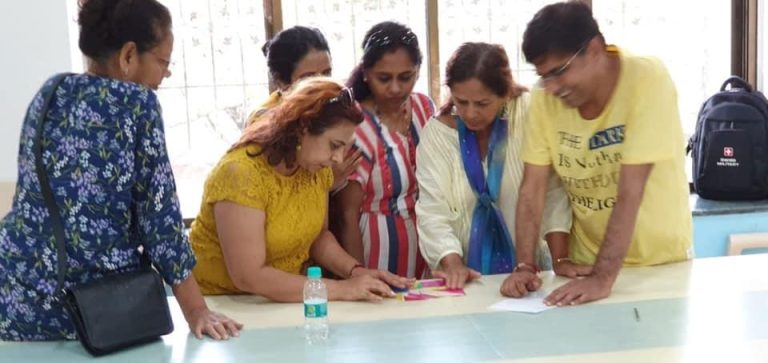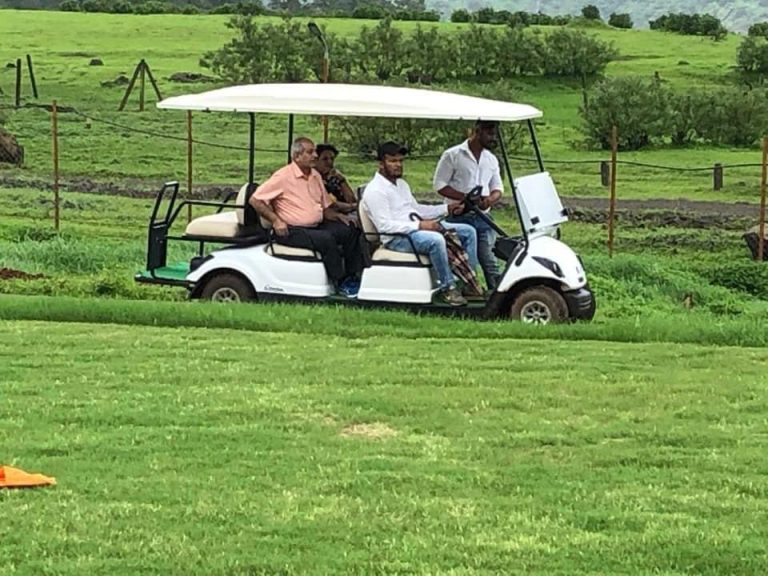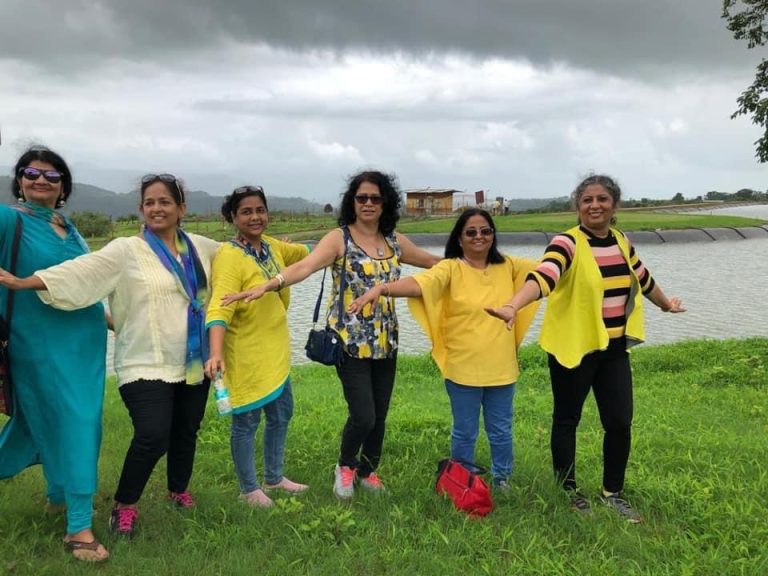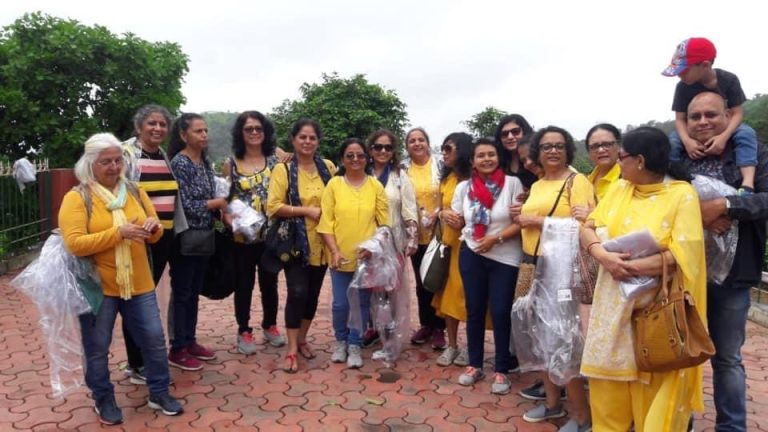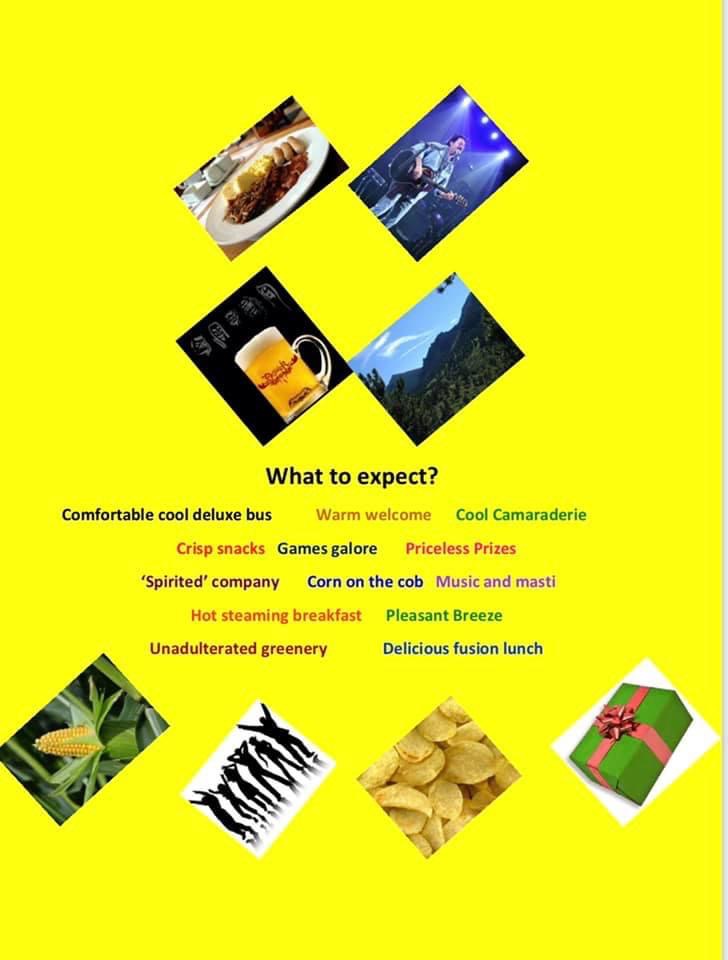 A picnic is like chocolate. We all know it will be delectable, sweet. But it can hide crunchy wafers, juicy coconut flakes, tangy cranberries, creamy caramel, crispy nuts, candied cherries, or a rum truffle. Our picnic was like a hand-crafted chocolate, unraveling a new taste with every bite.
The picnic idea to Khandala literally fell on our lap as a surprise gift from the gracious Prakash Shah, CXO, Hiranandani Group, on the day of our SMART Installation at Rodas. It was not just an impulsive generous gesture. He followed it up with sincerity and executed it with the grandeur of vision that Hiranandanis are known for.
We went on a recce on August 3 to the site – Dr Dayasagar, Amit Sheth, Sanjay Thakur, Kusuma Rao and I. Thanks for the enthusiasm and eagerness to explore! Our only thought was Hiranandanis have been consistently supporting us for years and reciprocating their goodwill was the minimum we could do!
Ashish Mehta and team at site took us around in a vehicle and showed us the entire property. We had simple breakfast and lunch offered with love. We had no inkling or expectation that a five star fare would be laid out for us on the picnic day!  We were sold out on the refreshing greenery and the gusty breeze!
On Monday 12 August Sonal Nandy was assigned the responsibility of coordinating with us for the picnic. She went to the site on Tuesday to make a tentative plan. On Wednesday 14 June again Kusuma Rao and I met with Prakash Shah and Sonal Jain and finalized the menu. Again Sonal made a trip for final preparations. Superb breakfast, lunch, shuttle cars, escorts arrangement. Great eye for detail Sonal Nandy, Ashish Mehta! Many thanks from RCBP. Thank you Sushant Pednekar for being our pilot right from Powai to Khandala.
Thanks to Prakash Shah for the honour of being personally present at the breakfast and the generosity of spirit. His concluding remark at the presentation at Fortune City Panvel after breakfast was straight from the heart.
His two remarks are really worth mentioning.
Remark 1: " I learnt from my mistake – if I had purchased land at Powai when the prices were low, the capital appreciation would have been huge. So here I invested in land. A land, especially at Hiranandanis, will always appreciate". A friend-to-friend gyan
Remark 2: "You Rotarians work a lot for community service. If one day we can make you happy, this will certainly earn blessings." A heart-to-heart mutual admiration
Thank you Hiranandanis. Our hearts go out for you and our prayers for the success of every one of your projects released to the Universe!
Now, back to home quarters – thank you Dr Dayasagar and Kusuma for backing this up throughout, Amit Sheth and Tejal, Sanjay Thakur and Farida for coordinating everything all over right from gifts purchase to wrapping, tissues to water – all with a smile and readiness unprecedented, Dr Kamalini Pathak for taking up responsibilities on her own – getting wafers, ice box, plastic mats ( in a search mode now), Sonali Thakrar for guiding me about where to get ice from, ensuring we got ice box even when she was going out, for planning games we did not have time to play – we will certainly play them soon…
Thank you Dr Deepak Deshpande for the superb bus, sonorous music, ice and 'spirited' liquid diet.
Thank you all the special ladies – Sudha Iyer with your spunk and spirit you raised the event many notches higher – Latha with your boomerang pics, all ladies with your languid walks, smiling understanding, go-along attitude, the antaksharis, dumb charades, game participation…
The yellow theme was perfect. You won't believe it. The day we went for recce and saw the yellow *h* , I asked Kusuma if we could have yellow as theme color… and like you say friends read your mind, Farida also suggested yellow… and I jumped at it. Thanks Farida!
Thank you Vineeth Arya for trusting your parents with us and special gratitude to them for being there with a smile…
Thanks Charter member Harish Iyer and Sudha for joining in…
Thank you all the gentlemen – grateful for your enthusiastic participation in singing and dance in the bus especially Ashok Singh for the sportive steps to synch with peppy numbers, dumb charades, games, feedback, moral and physical support voluntarily offered, your photographs, videos, wit, dance…
Thanks to each one of you who joined in spite of the spouse being unwell or busy, each one of you who responded patiently one-on-one to my queries why they could not join – thus assuring me they are with us in spirit. Means a lot! Those who could not join for health reasons – personal or close ones ill health – pray these issues be resolved soon and well, and you are back in the mainstream hale and hearty!
RCBP is also full form for Reliable, Compassionate, Beautiful People! Love you all !