STUDENTS SPONSORSHIP PROGRAM
Sponsorship of Coaching for Arts Entrance Examinations to Underprivileged Students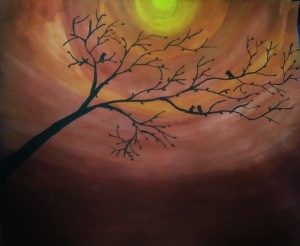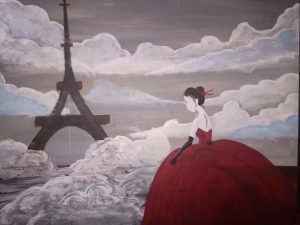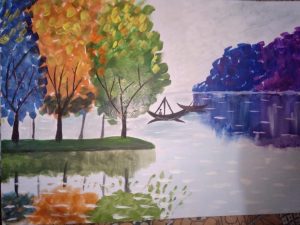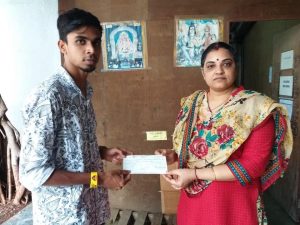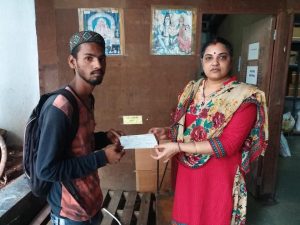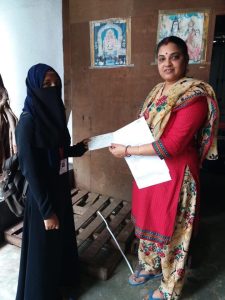 Extremely delighted to share that one dream project could commence thanks to the generosity of Rtn Harish Iyer, Rotary Club of Bombay Powai.
Four unbelievably talented young student artists from unimaginably impoverished backgrounds got admission to Silica Coaching Institute for Maharashtra State Common Entrance Examinations for Applied Arts Courses.
Each of them got a cheque for Rs.37100 today and they submitted the cheque and got admissions at the Silica Institute. A total of Rs.1,48,400/- timely contribution. Thank you Harish ?
Last year during our annual flagship event Drawing and Painting Competition 'Taare Zameen Par', when the judges appreciated the work of three of our prize winners from Asha NGO, I wondered if these poor kids would just enter some generic stream of BA or BCom for want of funds or direction, and their talent would just be lost. I wished if only we could give them an opening in applied arts, what a beautiful world it would be. 'If wishes were horses beggars would ride' goes the proverb! I say, wishes are winged horses – they transform to dreams – dreams that don't let you sleep!
Here are the pics of students getting cheques from Harish Iyer's office (he is not anywhere in the pic). A few of their paintings are here too.
Harish Iyer, priceless were those moments when you were going through the paintings; students sitting with their anxious hearts thumping in anticipation and you with child-like enthusiasm looking at them eagerly…and me like a pendulam oscillating between hope and despair…?
Thank you teacher Rekha Bose for connecting me with the students; thank you Mr Subramoniam of Sugom Trust for the superfast processing of applications; thank you Priya Ravishankar of Vikas Laboratories for quickening the pricess; thank you Floura for coordinating with students taking admission at Silica; thank you Kavita Deshpande Redkar and Shailesh Redkar of Silica Institute, for committing to me that they will leave no stone unturned to see these students successful, and thank you, above all, my friend Sudha Iyer, Annapoorna and Mahalakshmy rolled in one!
Friends I thank Harish Iyer for his generosity and pray God to bestow more prosperity for such huge hearts…
In gratitude to the Almighty forever!