Modern Indian Parliament Session
Modern Indian Parliament Session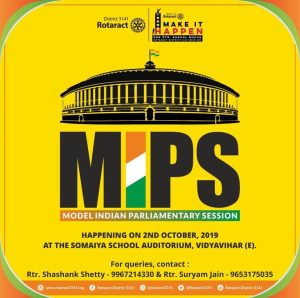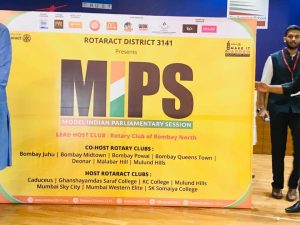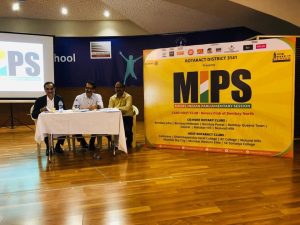 Rotary engagement spans across every area of life.
There are projects and projects and we tend to miss reporting some. One such event is MIPS.
MIPS ( Model Indian Parliamentary Session) is a simulation of the lower house of the Indian Parliament with utmost exactitude. Students across all disciplines assume the responsibility of Indian parliamentarians and undertake the mammoth task of policy making.
The legislature of any country is the fountain of all progress. It spearheads the growth and development of its nation with the laws and policy that it stipulates. MIPS seeks to stimulate the legislator in the common man. The spirit of the event lies in encouraging the young of today to come forth and shoulder the responsibility of our parliamentarians.
The 'Model Indian Parliamentary Session' is a simulation of the Lok Sabha with participants representing various political parties from the ruling coalition and the opposition debating key issues concerning the nation and the challenges that it faces.
It is an opportunity for those who wish to see India change, to interact with other like-minded youth, and set the stage for a future Indian Government.
Rotary, through the MIPS, attempt to make youth of our country understand Parliamentary Procedures. We aim at giving a chance to aspiring young leaders to present their views on the Government Dogma and discuss the challenges faced by India today, in fields from law and order, economic and social progress, to foreign policy and international relations.
In MIPS, participants take on the role of Members of Parliament, representing the spectrum of Indian politics viz. political parties, forming part of the ruling coalition (treasury benches) or the opposition.
This year on October 2, 2019 it was held at Somaiyya College. Proud to say that Rotarian Ashok Singh from Rotary Club of Bombay Powai was one of the eminent panel of judges. Rotary Club of Bombay Powai also cohosted the event. Pur Rotaract Club of Bombay Powai, with President Pawan Badlani also participated in the event.