DONATION TO SAI DHAM OLD AGE HOME, DOMBIVALI
Donation to Sai Dham Old Age Home, Dombivali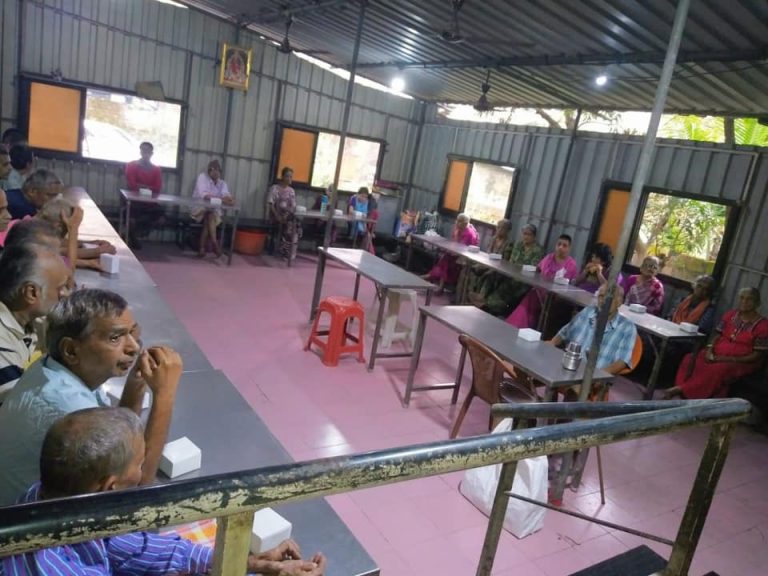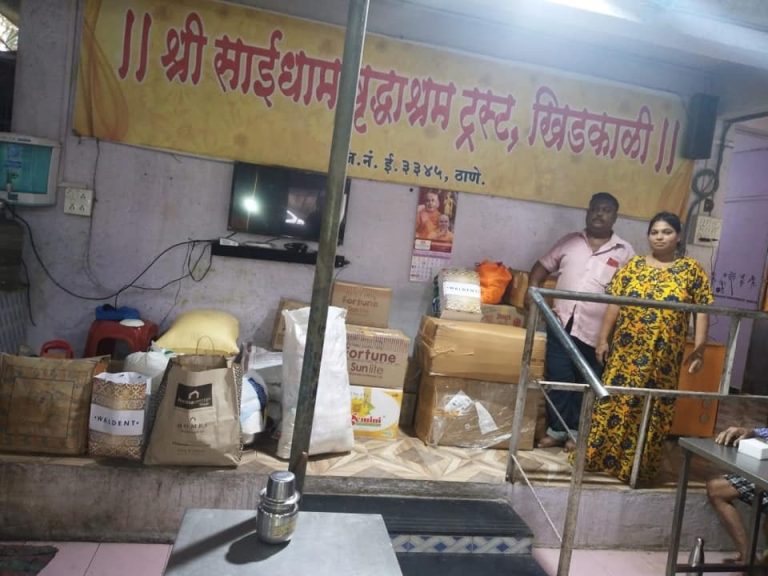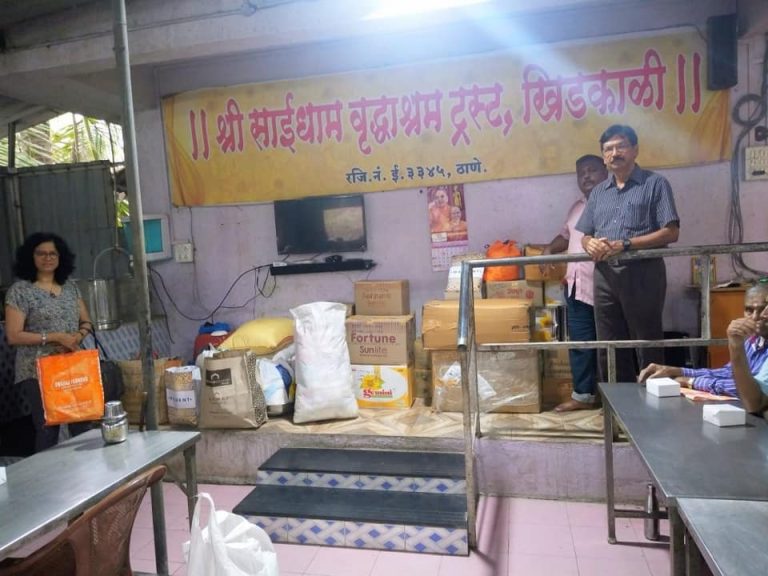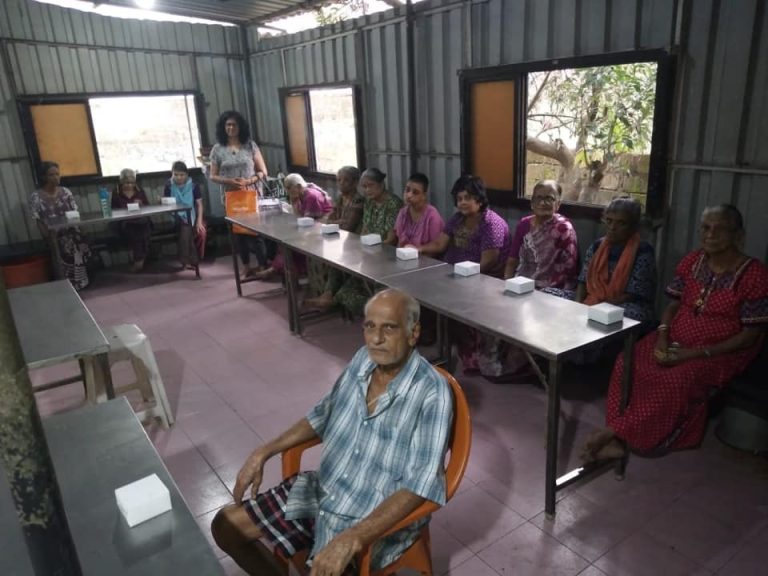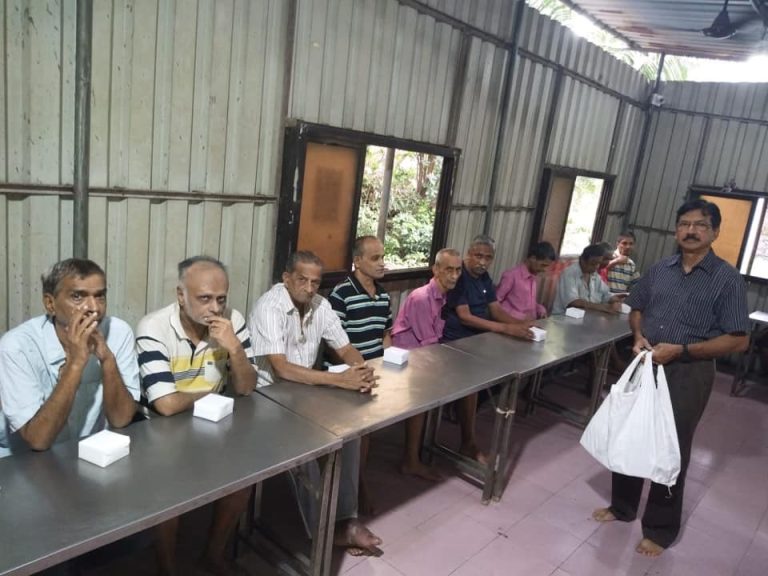 Be it no more than just a cool glass of water,
A walking-stick rendered alive by laughter,
Care and concern, warm smile, for a starter
Be it quiet time spent with the lonely or old,
A warm blanket for someone forlorn or cold,
In times of unsaid need a willing hand to hold
Be it simple slippers to feet tottering tired and bare,
A hot cup of coffee on table to show you care,
Heart-felt gesture, a joke or moments you share
Be it old reading glasses, prayer in different ways,
A story cooked up to brighten dull mood greys,
A song that lightens a burden that heavily weighs
Be it small petty cash or items spared in kind,
A gift of compassionate heart  so inclined,
A compassionate act from soul, body and mind
Be it for a joy that's better than when you're getting
A gift from a loved one, parent child, friend, sibling
That's the unparalleled joy of giving and forgetting!
According to a latest study conducted in India by Agewell Foundation, 65 per cent of old people are poor with no source of known income. Good news is that 35 per cent still have money, properties, savings, investments, inheritance and above all supportive children.
God has been kind with many of us. Many of us feel for the not-so privileged ones and try to help them out.
Thanks to the largesse of Rotarians of Bombay Powai, every year we have been contributing grocery items for three months consumption to our adopted old age home Saidham, near Sheel Phata Khidkali.
Aabhha Sharma coordinated with Podar International School and collected sizeable amount of grocery. Harish Iyer arranged for bath soaps and shampoos from his own Vikas Laboratories. Bharati Shenvi arranged for tooth paste through her dentist friend. Savita and Vivek Govilkar sponsored Diwali snacks. All other Rotarians  dig into their pockets. We published the grocery list and cost. In just one day everyone pitched in. An amount of Rs 58328 was raised in just one day.
Savita Govilkar and Vivek V Govilkar delivered the entire stuff at Saidham personally.
Harish n Sudha Iyer, Dr Deepak Deshpande, Anupama Vaidya, Vaishali n Harin Sheth, Vijaya n Sanjay Nene , Chandrika n Jagdish Gajjar, Dr Kamalini n Atul Pathak, Manju Nangia, Dipanwita Dutt, Prashant Gupta, Susan n Hanuman Tripathi, Vaishali n Raju Musale, Sonia Chugh n Amit Agarwal, Sangeetha and Tarun Grover, Sunita n Naveen Sainani, Latha n Vanamali, Jyoti Shiralee, Swapna n Pradip Rtn Pradip Mittra, Anju N Bijendra Ahluwalia, Divyesh n Sonali Thakrar, Bharati Shenvi… A huge applause ? heart-felt gratitude ? and boundless admiration ?for all of you friends!