Vocational Services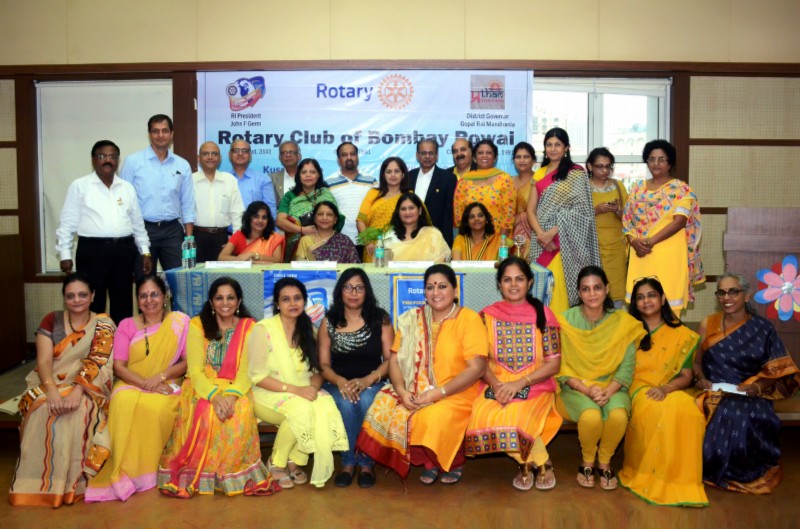 As is the tradition of our club student felicitation program always happens in the first week of July. This is done as a recognition and a token of encouragement to meritorious students who have appeared for the Xth & the XIIth Board exam and are toppers in their respective schools. The schools are around Powai, Chandivili and neighbouring areas. The teachers of the respective schools are also felicitated. The Rotarians enjoy this program as much as the students. This year our Chief Guest, Ms. Rukmini Iyer made a huge difference with her motivational talk and inspiring the children to do better and be better human beings too.
A complete sound system was donated to our adopted school, Durga Devi school due to the generosity and compassion of our member Rtn. Farida Thakur and Mr. Sanjay Thakur.
Keeping up with the changing times we felt that the school needed some modernisation. Dr I Dayasagar donated an E Learning Kit to the school which should be delivered by Apr. Earlier our members Rtn. Savita Govilkar & Rtn. Vivek Govilkar donated E Learning Kits to a school in Safala village.
Ten Braillers have been ordered through District Grant for students of National Association of the Blind (NAB) This is a learning aid for the visually challenged costing around Rs. 3,50,000/- (Three and half lakh)
Vocational Skill Development & Education Support Program
RCBP is building a program for supporting vocational guidance and higher education for needy children from under privileged families. Towards this, the Club utilizes its own funds and also canvasses for seeking scholarship funding from various trusts. We also encourage individual donations and contributions in this space. When possible, the club will leverage from District Schemes and other NGOs that provide for benefits, thereby, enabling the availability of a higher amount of funds across the spectrum of activities. RCBP will also research various government schemes in this regard to take benefit of such schemes for needy students.
Events & Training Programs
Felicitation of Students of Class X and Class XII in Powai Area
From Vocational to Professional Services: Directions to Leverage from Vocational Projects Planning at Industry Level
English Communication Skill Enhancement for School Drop-Outs, House-maids and Class IV employees
Understanding Basic Civic Interfaces (Bank Transactions, Post Office Transactions, Police Procedures for Criminal Cases, etc.) for Economically Backward Individuals from Vocational Backgrounds
Skill Development for MMR Transport Infrastructure: Applying basic transportation concepts at the Traffic Police Constable level to contain localized congestion of traffic
Nominations for Salesmen Training through BMA using Micro-Credit
Filing nominations for the Scheme under Empathy Foundation / Similar Agencies for ITIs
Rotary Scholarships for Economically Backward Students at Adopted Schools
Rotary Recruitment Drive for Physically Challenged
Business Planning Awareness Workshop for Owners of Sick SMEs
Low Cost Alternatives to Water Treatment
Reducing Accidents by Easing Traffic at Selected Schools in and around Mumbai
Vocational JobWorks Exchange: An Internet Based Platform for Promoting Vocational Talent
Partnering with agencies for the initiation of skill development centers (NMMC, NSDC, DVET, etc.)
Sponsoring vocational courses relevant to Powai Area at a partner institute
Students Felicitation Program

The  Rotary Club of  Bombay Powai have been felicitating the toppers in the  X th.  & XII th. Boards from the schools in and around Powai, namely …Hiranandani Foundation School, Gopal Sharma School, Kendriya Vidyalaya, Powai English,  SM  Shetty, and  Bombay  Scottish simultaneously also honoring teachers nominated by each of these schools. This year they had organized their annual  students felicitation program on 9th July, Saturday, evening at the Hiranandani Foundation School auditorium.
This year there were approximately 50 students in all. Two teachers from each school were also felicitated for their contribution to the cause of students and education..
The chief guest for the program was Ms Rukmini Iyer, a renowned Organisational Transformation Consultant and Founder Diector Of Exult! Solutions. She has been credited with many awards such as Rotary Peace Fellow Certificate for Peace and Conflict Resolution, Distinguished Toastmaster etc.The  guest of honour was Mrs. Kalyani Patnaik , Principal of Hiranandani Foundation School well known for her contributions in academic field.
Welcoming the audience, Kusuma Rao, President of RCBP said….
Chief Guest Ms Rukmini Iyer  enthralled the audience with her lively talk ….. giving the gathered students valuable tips for sustaining their present success in the future and encouraging them to see beyond the classrooms . The  message she drove home with examples  was not just to celebrate achievement but also to learn and gain wisdom from ones failure. and rise & move ahead.
Mrs. Kalyani Patnaik , Principal of HFS , emphasized the importance of  hard work  dedication & perseverance in everything they  do
The Rotary Club of Bombay Powai  was well represented by  Members and Anns. The entire program was very well organized and the efficient manner in which  the entire  event was conducted spoke volumes about the teamwork of RCBP
Prior to the event RCBP also organised Annapoorna Day catering to Mobile Creche children on 8th July. A blood donation was also organised at the premises of a leading corporate on 8th July.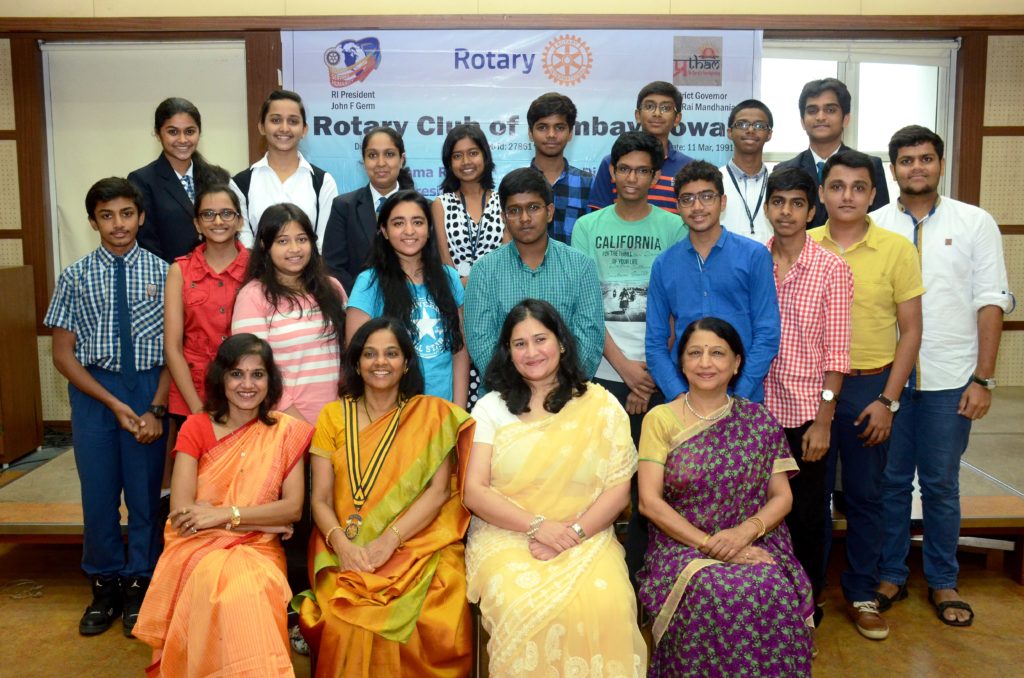 Braille Printing Press for NAB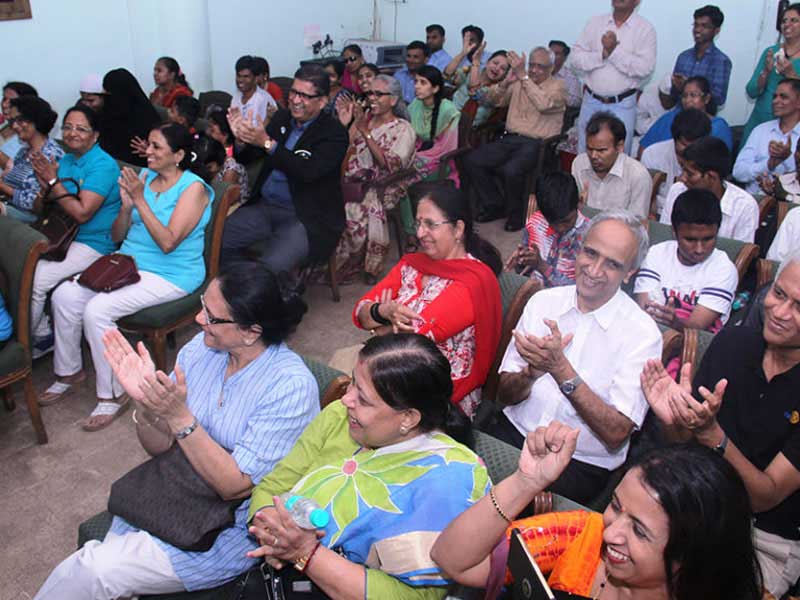 In a simple quiet event Rotary Club of Bombay Powai completed a very meaningful project at National Association for the Blind (NAB) near Worli Sea face, Mumbai on April 19, 2017. The club conceived this ambitious bold project of procuring a Braille Printing Press – Braillo 600 SR – from Norway, and installing it at the NAB at a whopping cost of INR 80 lakhs only because of the conviction that this machine will meet the urgent genuine need for printing Braille books in large numbers. The project found a benevolent partner in Ingram Micro Ltd. The organization bore the entire cost.
The august ceremony was graced by the Chief Guest Jaishankar Krishnan – Sr. Vice President and chief Executive – India, Ingram Micro India Private Ltd., and Guest of Honour Rotary District Governor Gopal Mandhania. From Ingram Micro Ltd., Chief Finance Executive Prabhakar Iyer, and CSR Manager  Ganesh,  also were present.  District Secretary Ashwin Kumar Shetty attended the inaugural event.
The NAB is the main hub of printing material for the visually impaired. They print books before May every year as they provide the study material from first grade to twelfth grade to all Schools for the Blind, and Blind Children going to regular schools. Their work is extremely challenging when we consider the size of the country and the material to be sent to remote villages in India. In addition, blind students pursuing higher education get many of their books, notes, reference materials, books on competitive exams etc., converted in Braille, through this Braille Press. Prior to this, NAB was in a position to print 85 lakhs of pages per year. However the demand was for 10 million and 50 lakhs pages per year. This newly installed high speed printing press for large volume production, will enable NAB to bring light to the dark lives of millions of blind people.
Braillo will make a substantial contribution to impact the lives of the visually impaired in India. 3.2 million children are blind under the age of 16 years, hardly 5% of them receive any education. This essentially means that a huge number of energetic people in the earning age group cannot do so if they are not given suitable education. If we make Braille books available for them, their lives will become better, they will be saved from frustration, poverty, and exploitation from unscrupulous anti-social elements. This will certainly aid the economic development of the country.
The District Grant Project of donating 10 Braillers to NAB at a cost of Rs.3,65,000/- was also executed on the same day. Braillers help the visually challenged people to take notes and write assignments. It was very heartening to see the delight of the children as they received the Braillers.
NAB officials were thrilled to hear Jaishankar Krishnan announce that this was the beginning of a relationship, and the organization will continue to support NAB in its great mission to educate the blind. Kusuma Rao – President of Rotary Club of Bombay Powai, and her team of about 20 members who had gathered there on a week day to witness this great occasion, were brimming with joy on the fulfilment of this dream project, and thanked Ingram Micro profusely for this great gesture.  Prof. Bhaskarbhai Mehta – President, Harinder Kumar Mallik – Vice President and Chairman Braille Press, Mr. Athalekar – Honorary Secretary, Pallavi  Kadam – Executive Director, Vijay Nawale – Head of the Department Braille Press and other support staff ensured that the event went smoothly.
DG Gopal Mandhania's announcement that this was the biggest project in the District both in terms of the huge cost of the project and number of beneficiaries, elicited pride; his observation that this noble job has commenced on Rotary Founder Paul Harris's birthday inspired a sense of wonder at this coincidence; and, his declaration that President Rotarian Kusuma Rao deserved the title Sarva Shresht President drew a thunderous applause.
Ekal Vidyalaya – Functional Literacy Project
This is a major Global Grant Project:
The primary objective is to support basic education and literacy by providing global maps and maps of India to Ekal Vidyalaya Schools in India.
Each school has about 30 students and therefore approx.. 500000 village children will be benefitted by this project.
Rotary Club of Trumbull USA jointly with Rotary Club of Bombay Powai is working with Ekal Vidyalaya to provide these maps
Total project cost is US$ 39250. RCBP has already received the Global grant and the maps are being ordered.
E Learning Kits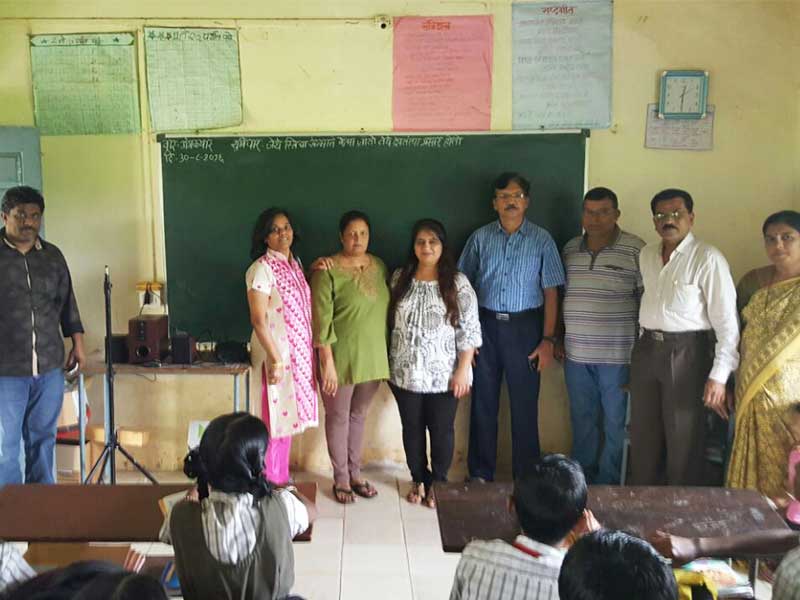 E Learning Kit has been donated by Rtn Vivek & Rtn Savita Govilkar to the school in Safala Village.
Cole – Parmer India has also helped us in donating an E Learning Kit to the school at Safala. They have also assisted us in various projects last year and we have an assurance that they will continue to support us this year too.
Rtn Dr Dayasagar has donated E Learning kit to Durga Devi School
Rtn Farida & Mr. Sanjay Thakur have donated a speaker system to Durga Devi School.
Rtn. Hanuman Tripathi & Susan Tripathi have donated urgently needed CCTV Monitor to God's MBA at Airoli.