URBAN FARMING, DIST EVENT AT CHEMBUR
Urban Farming, Dist Event at Chembur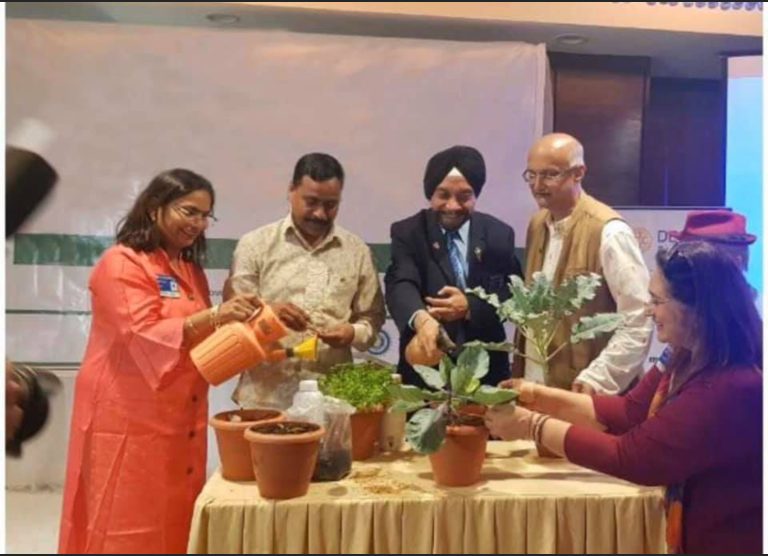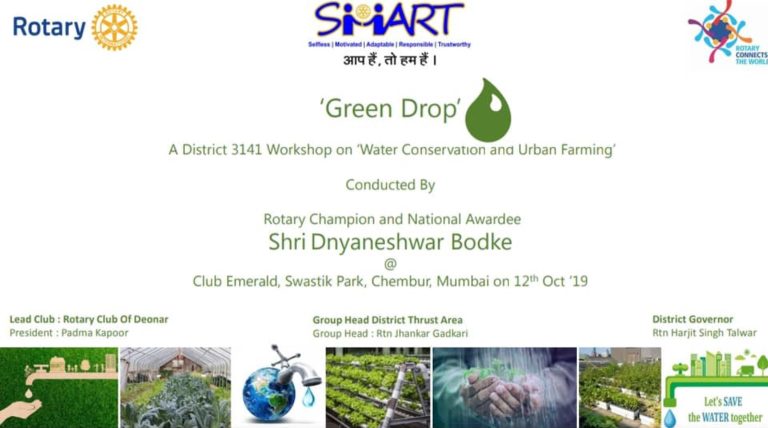 The Rotary Club of Deonar organised Green Drop, a green urban initiative focusing on water conservation and urban farming in The Emerald Club, Chembur on October 12, 2019. Congratulations Padma Kapoor! ?
The idea was to spread the message of how a small thought can be so transformational, and also boost health and wellness.
As part of the event, Dnyaneshwar Bodke, one of the speakers, who has built a co-operative shared his vision for all urbanites to grow 10 to 100 kgs of organic vegetables in small spaces including balconies or rooftop terraces, and small open spaces in rooftop societies. Bodke focused on urban farming, kitchen gardening and water conservation, growing your own organic and exotic vegetables, potting/ micro spot- watering,Location like a balcony/ terrace / backyard where you can grow your own produce and also showed the audience how to execute all of it at a pocket-friendly cost. Padma Kapoor, president of Rotary Club of Deonar shared, "If there's one thing which all of us love as urbanites share in common, it's the thought to be healthier. This thought is an amazing step in that direction, which also instils a sense of contribution in the youth, brings in discipline to water management and also assists in removing myths associated with water usage. To summarise we have always seen green outside on the road and in gardens, just imagine if this is now brought inside your house for the best exotic vegetables that you always wanted to have."
From our Rotary Club of Bombay Powai Rajnish Vohra, Anuj Vohra, Sujen Shah and Pankaj Toprani attended the seminar. They found it very informative & interesting session on a topic which is relevant in present circumstances.