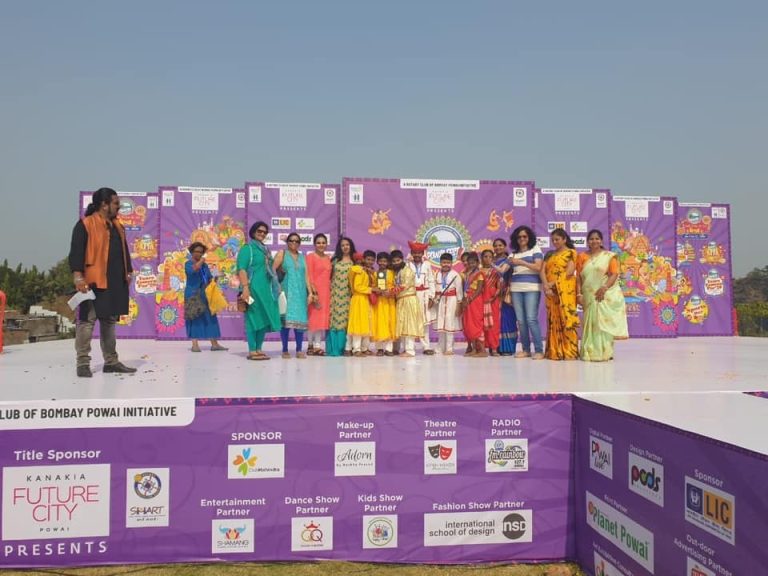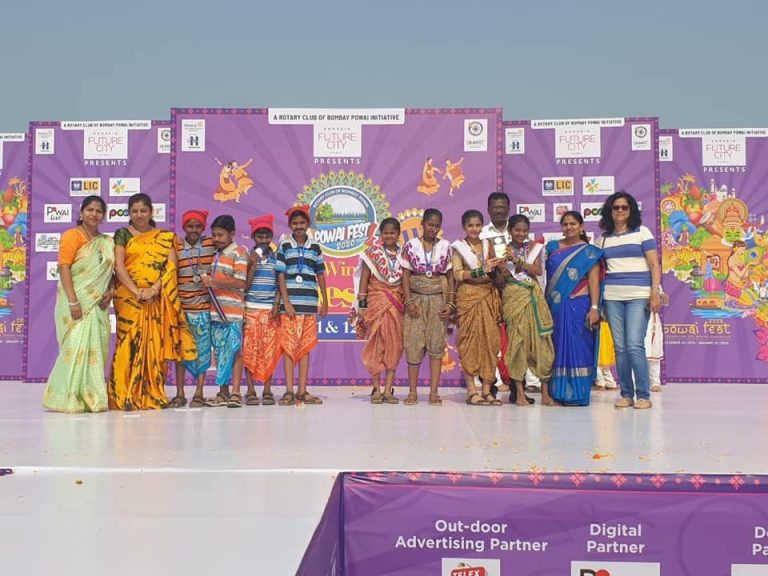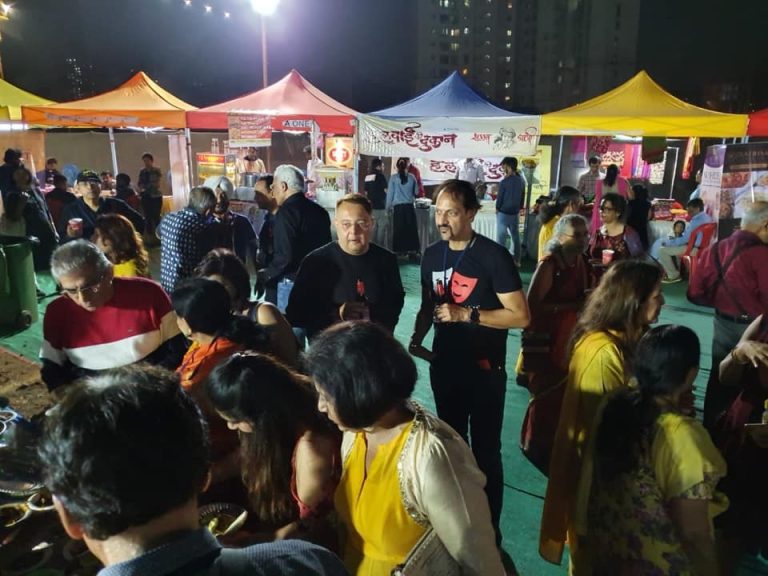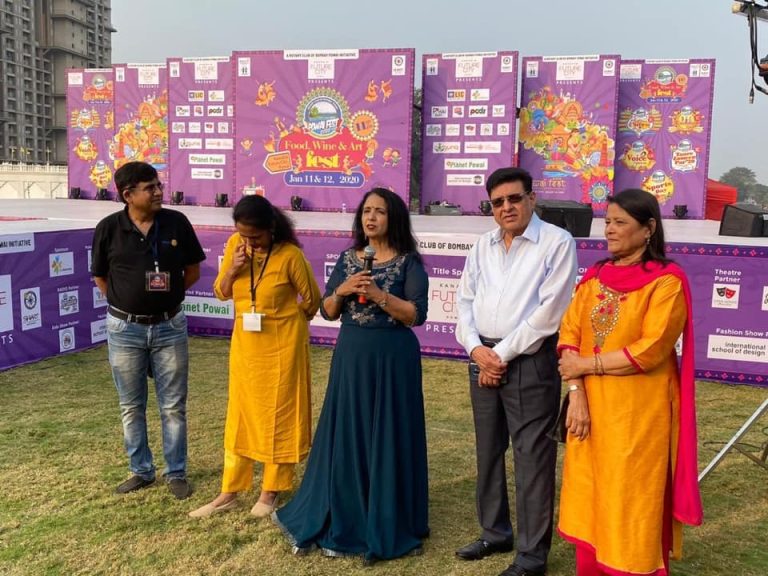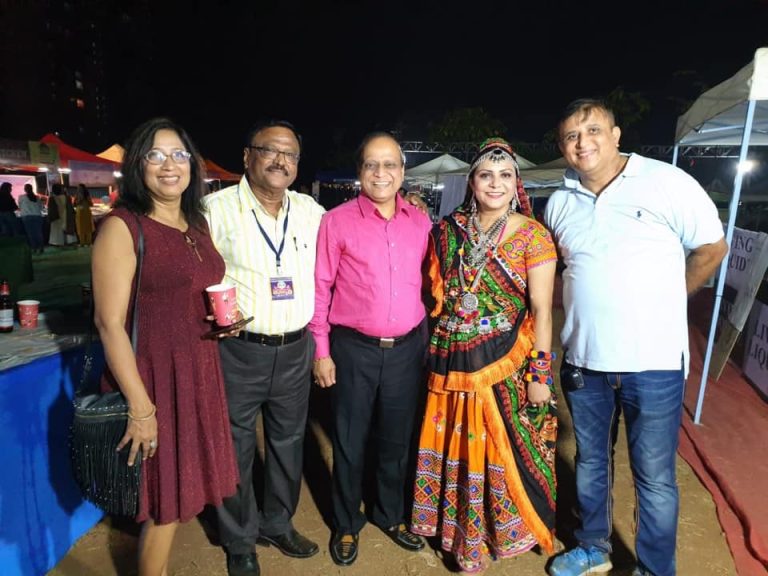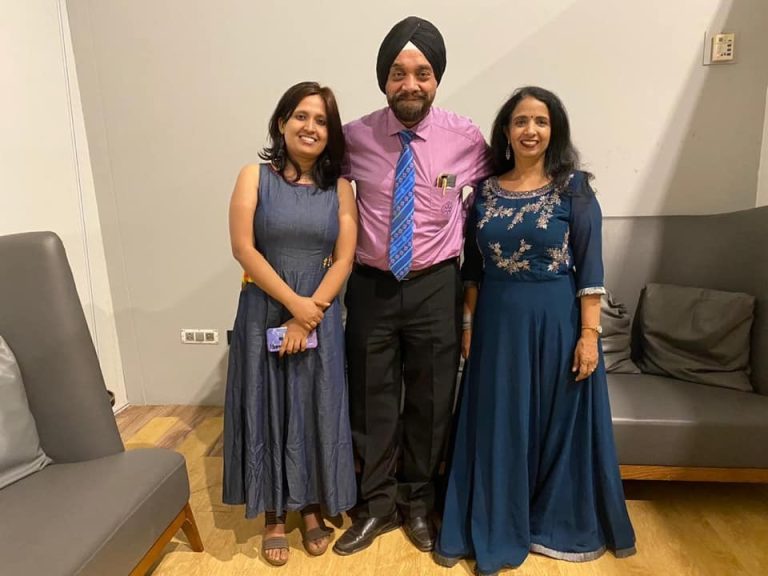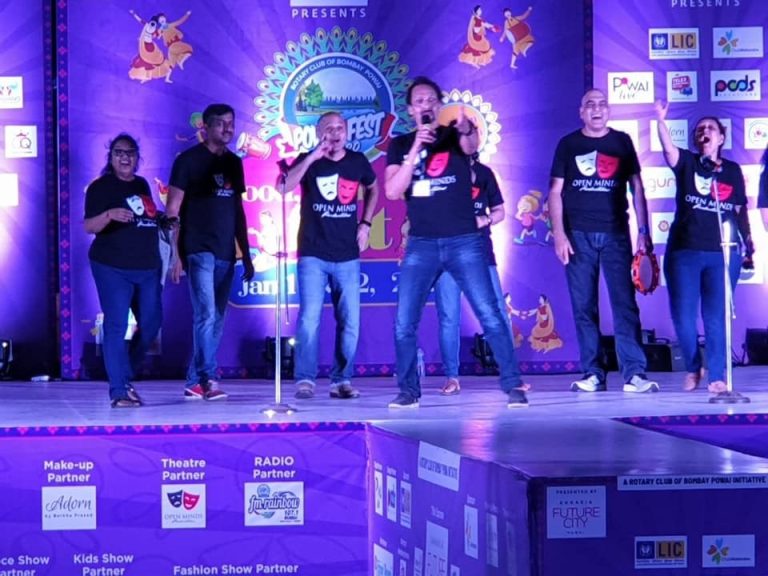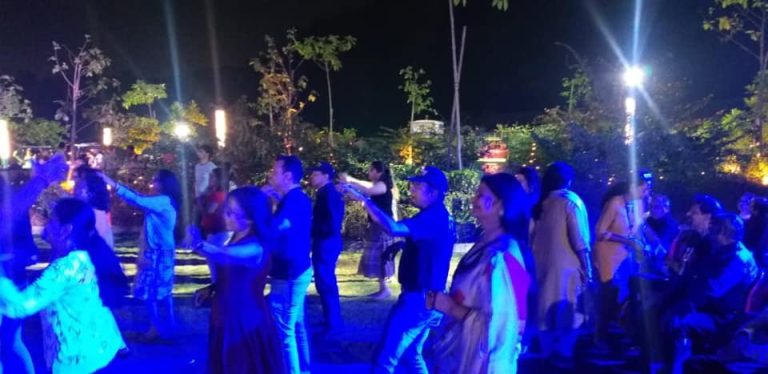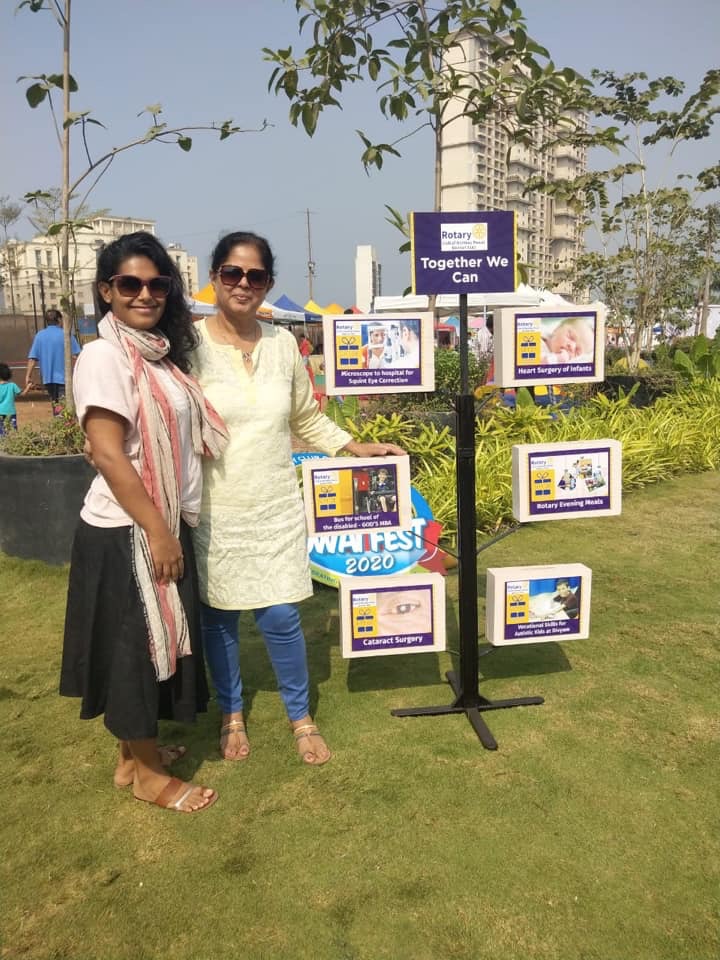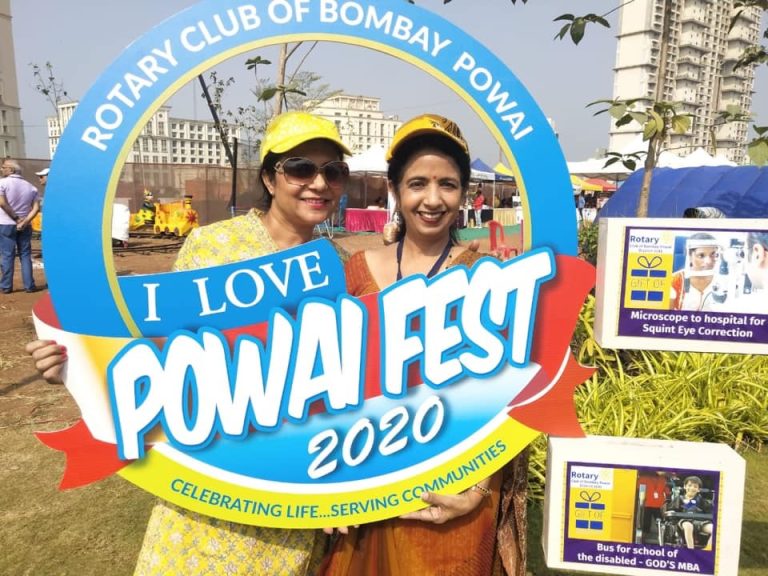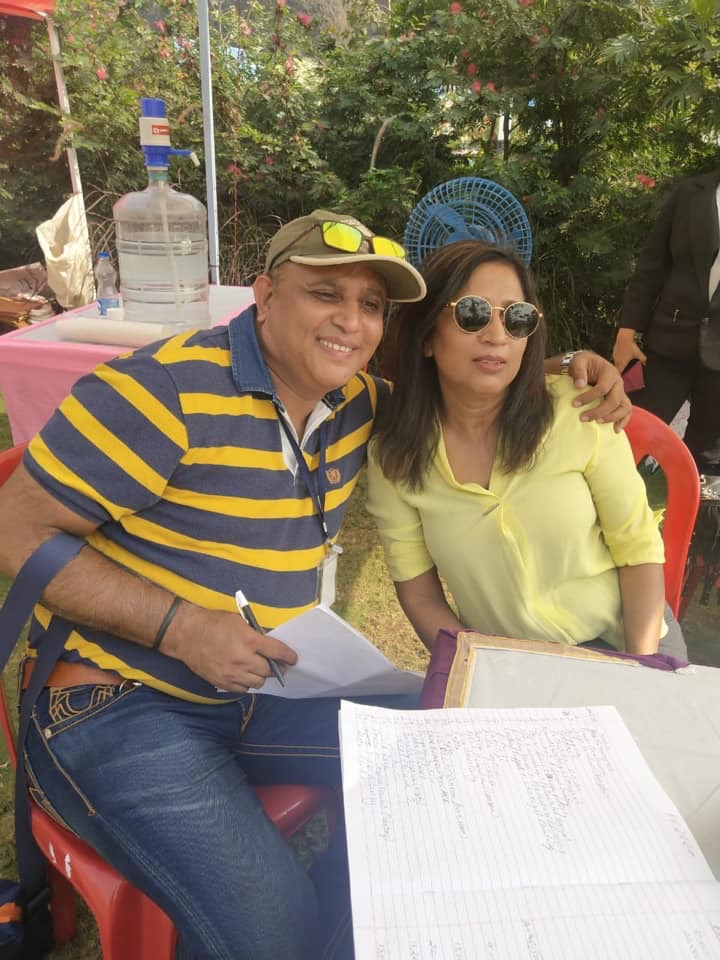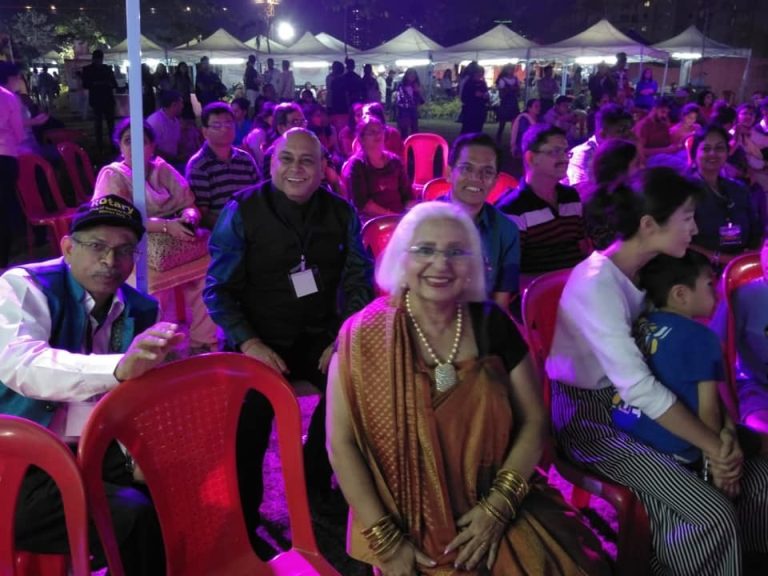 Powaifest20 is in full swing. Tare Zameen Par – Drawing, Painting and creating best from waste competition is the finale on January 26 from 2 pm to 6 pm. Sports events are starting from tomorrow. Look below for schedules. Sports events are on weekends. Do join.
The FunStreet19 on January 29, 2019 was our energiser that pumped excitement about the forthcoming Powaifest20. The whole of Mumbai came together for a fun and joyous occasion along the lit up streets of Central Avenue, Hiranandani Gardens. The streets were painted with beautiful graffitis and drawings as children danced, played and cycled along with some mouth-watering food. Exciting zumba, interactive dance performances and mellifluous music by professional artists were the high lights.
The main event Powai Fest20 on the 11th & 12th of January, was from 11am to 11 pm at Kanakia Future City, Hiranandani. India's rich diversity and culture was presented by artists who came from different states. Every state, every region has its own story to tell through its vibrant art, and its intricate handicrafts. Leesa Mohanty of Nirguna coordinated with the artists. Rotary Club of Bombay Powai sponsored their travel and boarding.
Amit Kakade at FunStreet19 and Paresh Dabholkar, Swapnil and Sandeep Lokhande at Powaifest 20 did superlative anchoring. A sudden poetic prelude, a jestful as well as zestful attitude, a quick break into a song, a powerful relevant reflection – above all, a supreme ability to connect – they were all experts.
It was truly Akhand Bharat in Kanakia City. Prayer song by Avvdhut Rege – zee sa re ga  ma winner, devout and dashing prayer dance by Vaishali Musale and next day by Zumba by Gagan Singh Chauhan tapped our fountain of energy, and meaningful theatre by Open Minds Production our sense of responsibility as parents and individuals.
Local talent presented during Inter-school Dance Competition by Hiranandani School, Gopal Sharma High School, Ravi Kiran High School, Milind Vidyalaya, Powai English High School was mind blowing. Urmi Dance Group, Razzmatazz Rhapsodies, Last Minute Band, Jashn and Melody Live awed the audiences.
Pradnya Koli Academy's splendid folk dances Gondhal, Ghoomar, Laavni, Assamese, Bangda and Rajasthani dance by Queens and Queens were class apart.
Kathak by Hastak group, Bharatnatyam by Natya Vimarsha Centre for Dance, Mohini Attam by Upaasana, Contemporary Dance by Sree Dance Academy and Fusion Dance by Urban Clicks transported the audience to a serene calm world.
International School of Design, Mulund, Mumbai presented Fashion Fiesta on the theme Sustainable Fashion. In this event all Rotarians got a chance to walk the ramp and they did it with professional elan. The casual and glamour range made with pure Indian fabric that the students of the school proved why the school has won several prestigious awards in the recent times.
Voice of Powaifest20 brought in musical talent via online contest. We managed to unearth twelve gems: Monil Nadkar, Mohini Sharma, Malavika, Parul Mehta, Sayona Srivastav, Deepa Desai, Ishani Dasgupta, Vranda Bansal, Khushboo Dave, Swapnil Desai, Gauri Trivedi and Shapaq Jafri – when I heard you sing with great difficulty I resisted my temptation to recite on stage my favourite lines of Thomas Grey:
'Full many a gem of purest ray serene
Dark unfathomed caves  of ocean bear,
Full many a flower is born to blush unseen
And waste its sweetness in the desert air'
Friends, wish you all the very best! God bless you with name, fame, health and wealth!
Poetry on Atulya Bharat by Swati, Rajesh Manthan, Pramila Sharma and Rasbihari Pandey not only regaled the audience but set them on a mood of introspection. Twitter posts on these are trending!
Rishi Nanda's speech on The Deeper Meaning of Mythology took the program to a different level. Many members in the audience waited for his contact number.
Musical Medley by Avddhut Rege, Chiraneevi, and Madhura Deshpande from Shamang Events and Entertainment presented had everyone on their toes!
Thank you DGE Sunnil Mehra, First Lady Romi Talwar, DG Harjit Singh Talwar, AKS Rajendra Chhapwale and IPDG Shashi Sharma for gracing the occasion!
We are thankful to our Title Sponsors Kanakia Future City for their support, to the Hiranandani Group for being our patron from the time of our inception, Club Mahindra, LIC of India, Kotak Bank, Vega for Sponsorships.
We, members of RCBP, are thankful to PODS for their beautiful designs, prints, ads, hoardings and beautiful stage designs – thank you PODS – everyone appreciated the splendid colors and designs, Powai Live for taking us to every household in Powai -Raheja- Chandivali; Utsav for all the important work behind the curtains and reworking several things several times; Earth Angels Foundation for collaboration in FunStreet19; Telex Advertising for Cycle Branding, Auto Branding; Planet Powai for our carrying articles and advertisements; Rotaract Club of Bombay Powai – especially President Pawan Badlani and Rotaract Director for Partner-in-Service Dhiraj Deshpande for their active participation in FunStreet19 and Powaifest20; Dutta and other auto drivers for fetching passengers from Galleria to Kanakia throughout the day, All India Radio for brilliant hourly updates and footage of DGE Sunnil Mehra, First Lady Romi Talwar, DG Harjit Singh Talwar, AKS Rajendra Chhapwale. Above all, Almighty for his blessings.