Outing to Powai Garden – 21 July 2019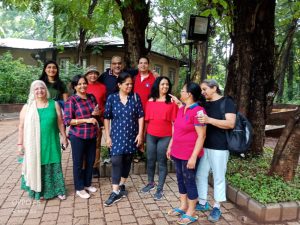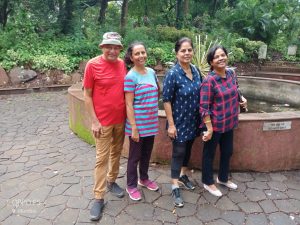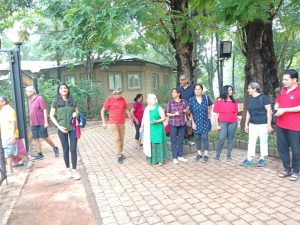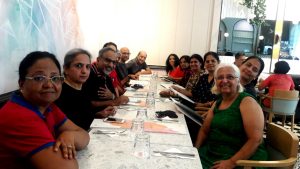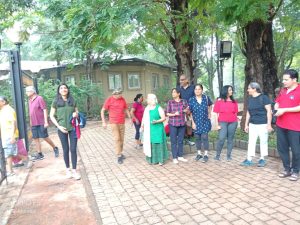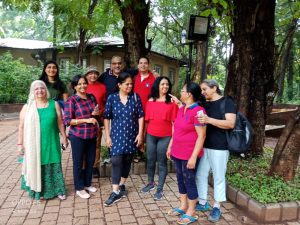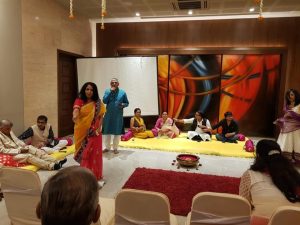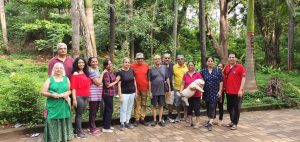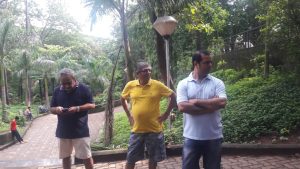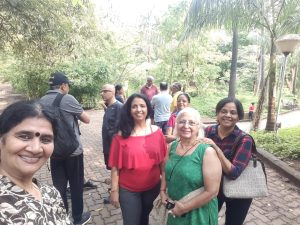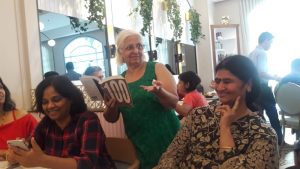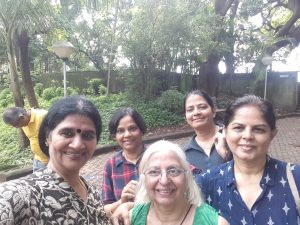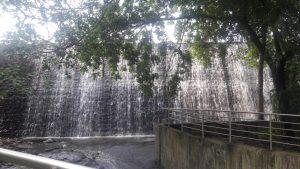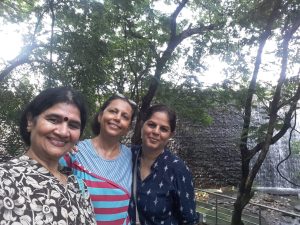 Outing to Powai Garden today at 8 am ( July 21, 2019)
Little drops of water
Little grains of sand
Make the mighty ocean
And the pleasant land
Thus the little minutes
Humble though they be
Make the mighty ages
Of history and eternity….
Today we all went to savor the little drops of rain; instead came back with moments that will stay with us for an eternity.
Kamalini's call for the rain walk started it all. Thank you dear friends for joining in.
Atul- Kamalini, Adarsh – Rekha, Vanamali – Latha, Harish- Sudha, Deepak – Girijaa, Kusuma, Davina, Divyesh with sweet Sanya, Kishore, Vineet and Bharati made it a very memorable morning.
Kamalini's excitement on seeing the snake-headed flowers (Ayahuma tree) Kishore's comments on their cannon ball fruits and ensuing chatter on life of tribals, hot samosas from Sudha, Girija's thrill on seeing the overflowing embankment, Adarsh's observations on public's indifference to civic responsibilities, Harish reminiscences of efforts to clean up Powai lake, Kishore's musical breaking out to chorus, Davina's memories of those days of yore when children had to take decisions big and small in the absence of cell phones and connectivity – the talks happening in pockets brought a closeness and cohesiveness.
Breakfast at Poetry was interesting, more because of the interactions we could have, than due to the expertly made and deftly served dishes.
We missed those who could not make it and we parted with an inclination and intent to meet more often. Just for the sake of meeting. For connecting. Dil maange more!
President
Girijaa Deshhpande