DAY VISIT OF INTERNATIONAL STUDENTS
January 16, 2020 Day Visit of International students to Hiranandani School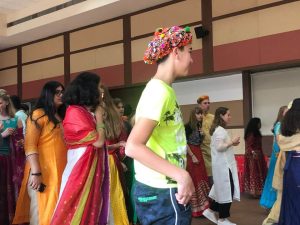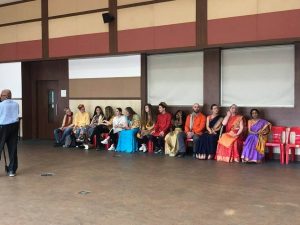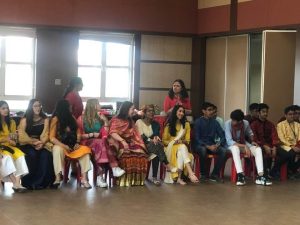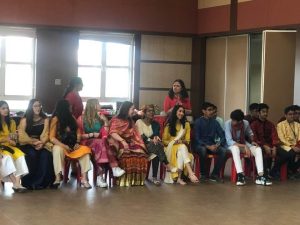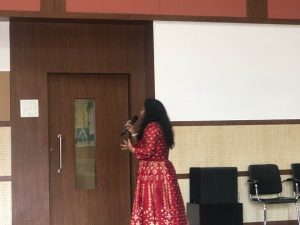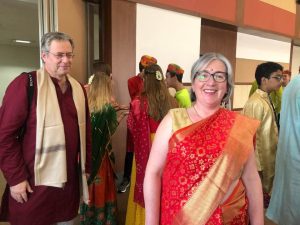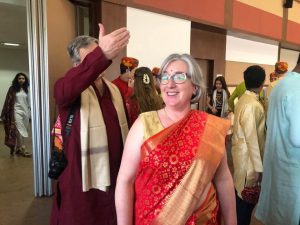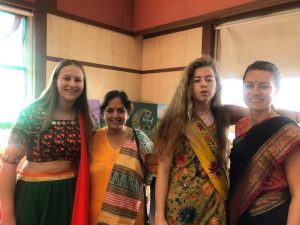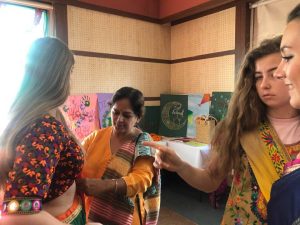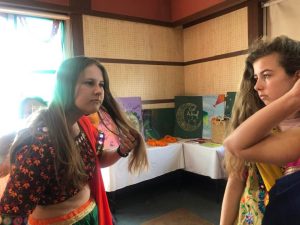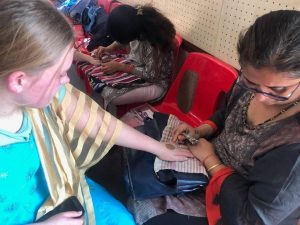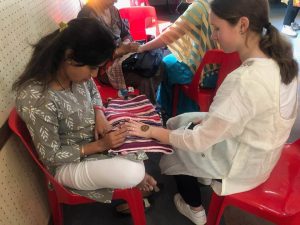 On January 16, HFS multipurpose Auditorium presented how thoughtful small gestures can make a beautiful melting pot of cultures.
A Dutch student delegation as part of International Exchange had come to HFS at 11 am. Including the host club members there were 32 girls and 15 boys. They were accompanied by four teachers.
We had organized three ladies for mehendi application and putting braids. For the last two days, ladies of our club were busy putting together colorful clothes – ghagras, salwars, anklets and bangles. We bought extra bangles, anklets, bindi and gajras. For boys we rented pagadis and bought cute wooden keychains. There was a buoyant mood and festive environment.
We provided Idli chutney, dal kitchdi, paav bhaji, gulaab jamun – food from 4 regions of India.
The Dutch students conducted a very interesting quiz about their culture, shared their favourite sweet crispies, presented a music program n a few dance numbers.
Principal Kalyani Patnaik was all praise for our club. The teacher in charge called up to say that her team was amazed that in two days we created such a grand and authentic ambience. She said after lunch girls sat together and exchanged bangles anklets etc to their size and appreciated the gifts.
Thank you Savita, Kusuma, Rani, Latha, Chandrika, Dr Varsha, Dr Kalpana, Kalpana S, Poonam, Dr Kamalini, Farida, Ameeta, Sunita, Dipanwita and Isha for sparing beautiful bangles, anklets, dresses,
joining in the preparations and supporting this.