Medical Camp at Powai Police station
Medical Camp at Powai Police station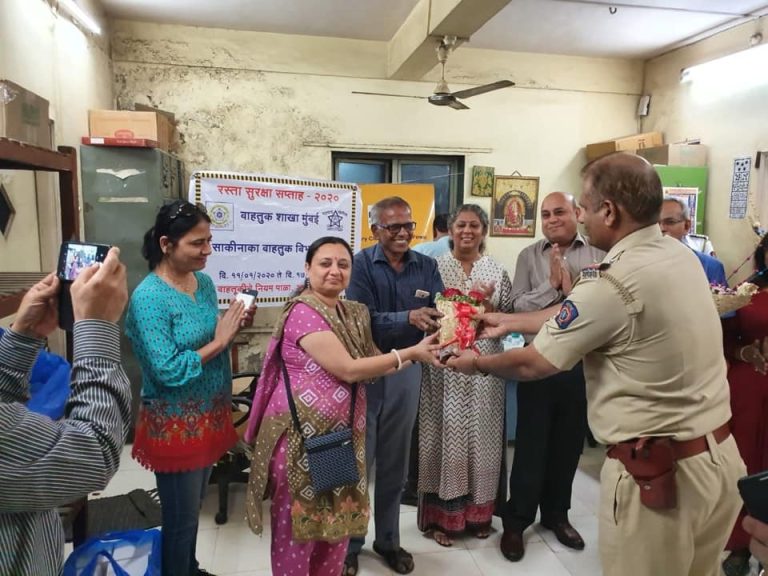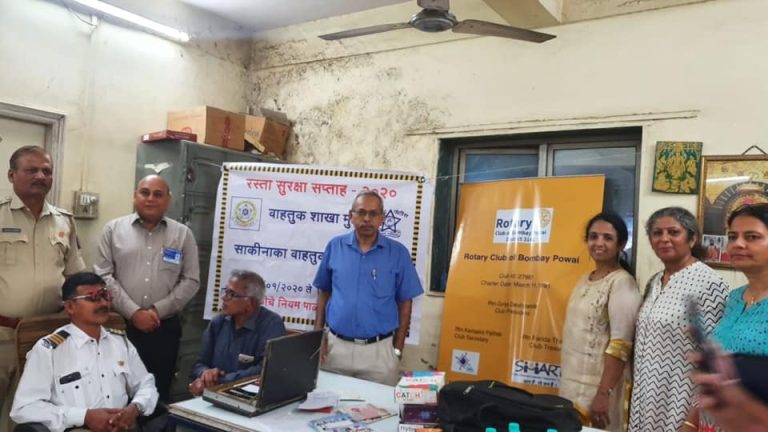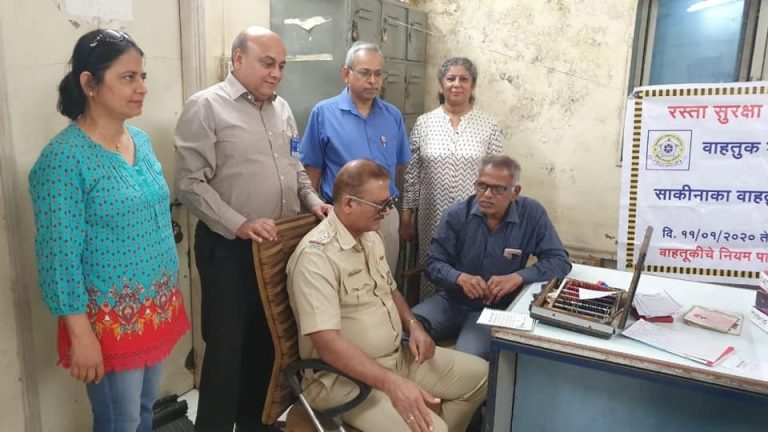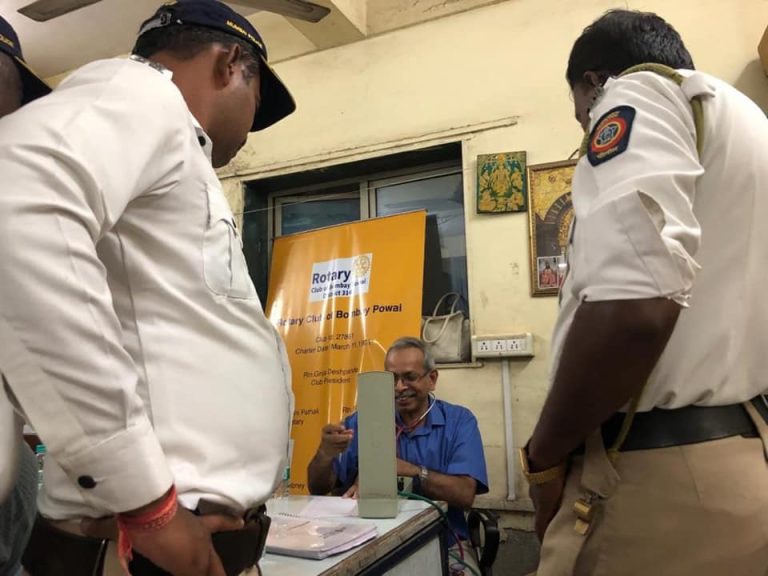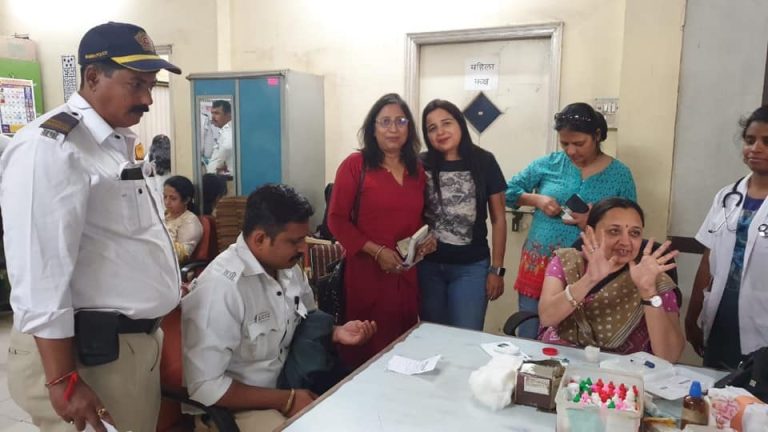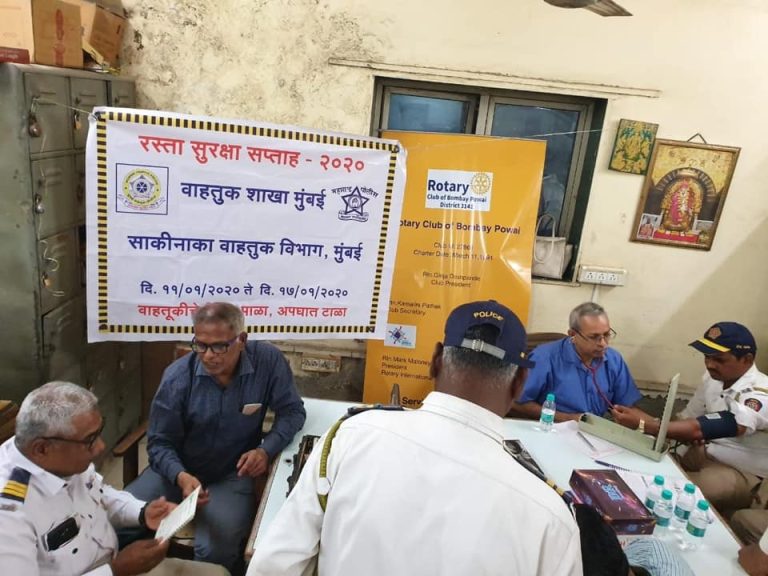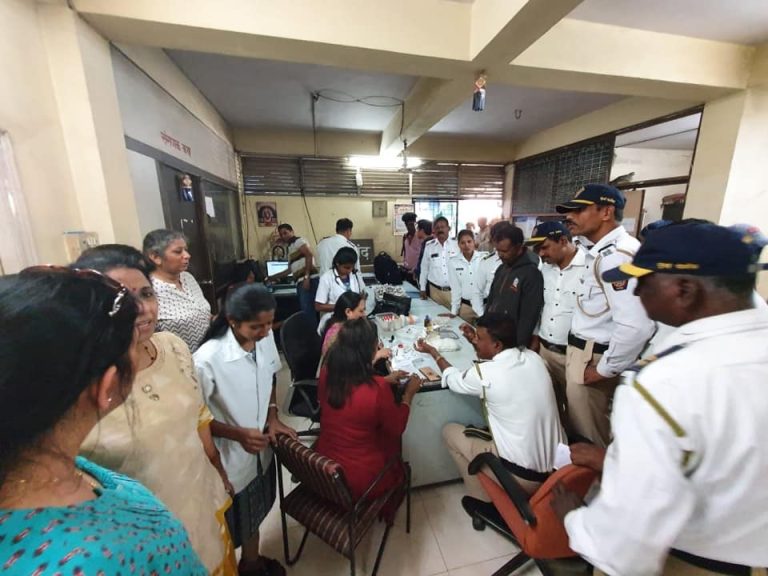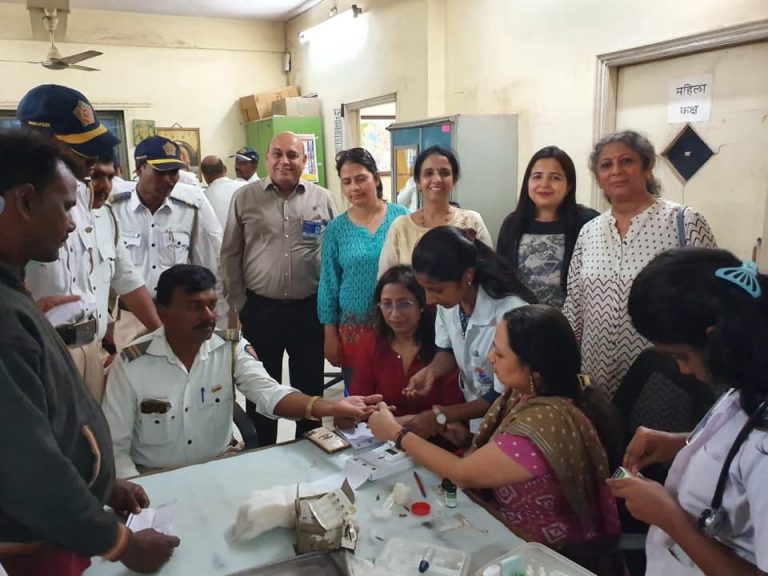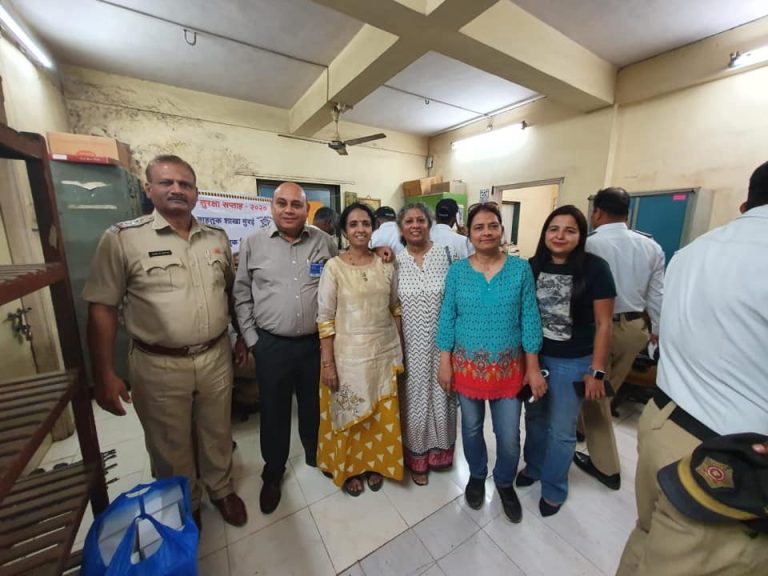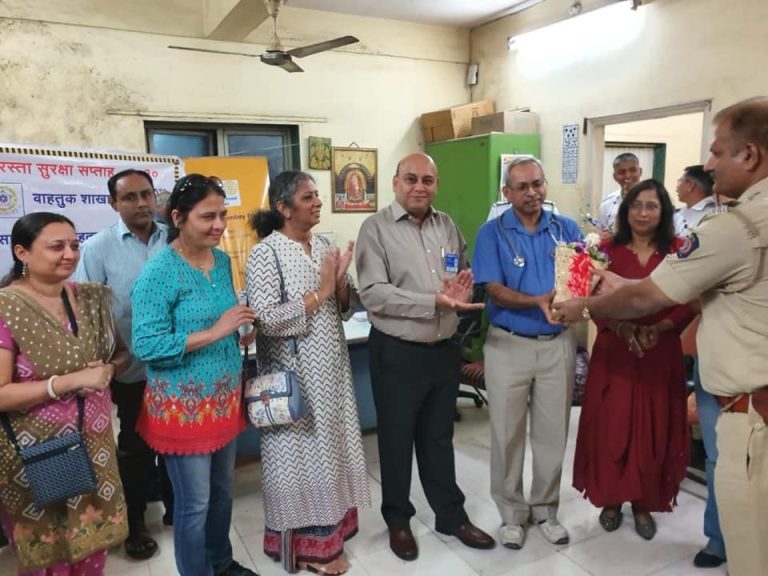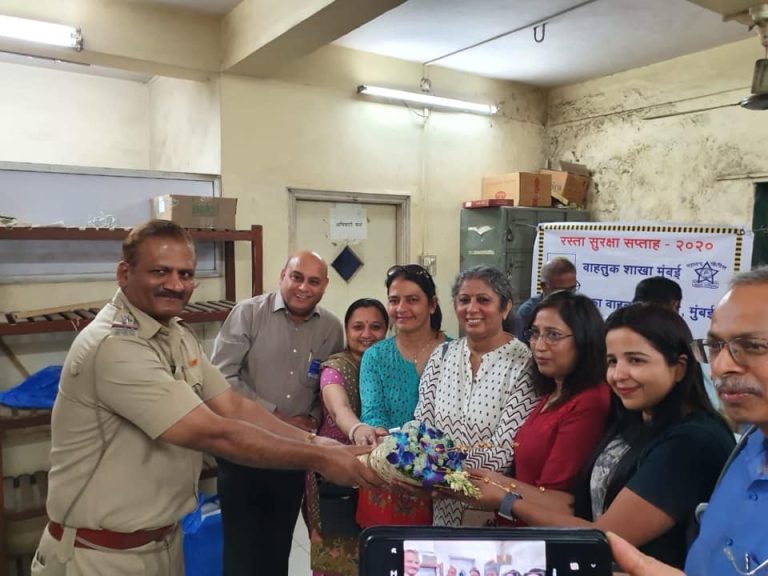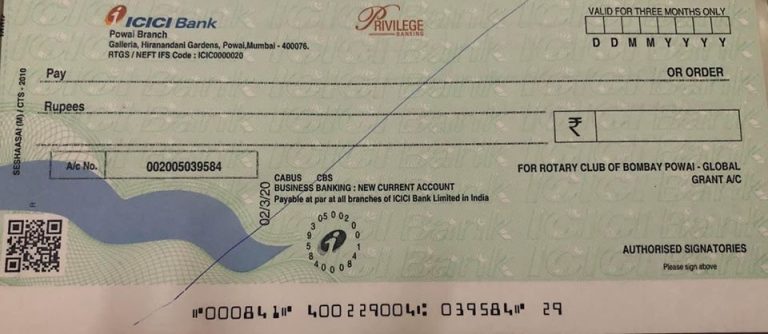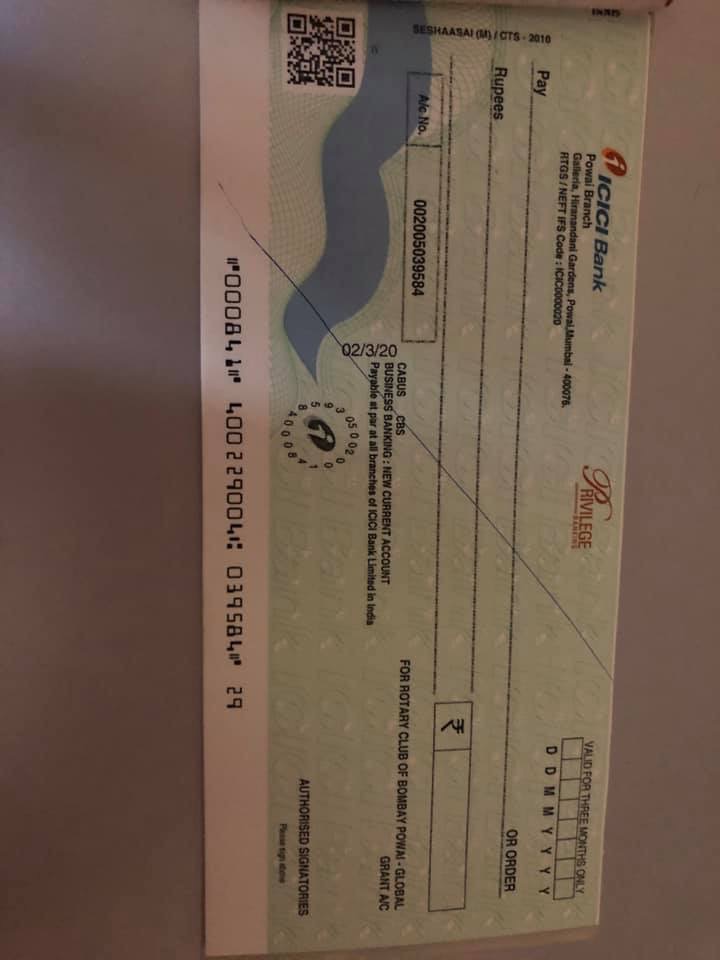 Report on Eye Check-up and Disbetes Screening for Police Personnel on January 18, 2020
Law enforcement is an occupation with some peculiar characteristics that can cause work stressors, and policing job is one of the most stressful.
On January 18, 2020, Rotary Club of Bombay Powai organized eye check up for 70 police personnel and 40 for diabetes check up. We did BP check up also and distributed snacks for them.
According to Dr Prachi Bedekar, around 50 of police men have vision problems of myopia or presbyopia, also allergy and congestion of eyes was common due to inadequate use of eye screen like glares on duty. 2 to 3 policemen have blood pressure resulting in glaucoma. Around 65 of them are affected by life style disorder like diabetes and hypertension and vitamin D deficiency, leg and other orthopaedic issues like calluses and effects of bad posture. She has made an observation that they have unhealthy food habits resulting in life style disorders. She has also made a suggestion that we should conduct an educational session on nutrition and safe food habits for the police personnel.
Special thanks to Bharati for coordinating with Dr.Prachi Bedekar from Cooper Hospital along with Dr.Vaidya of Opthalmology Laboratories. Thank you Hanuman Tripathi for the initiative and for bearing the cost of Diabetes Check Strips Rs 1100/-. Thank you to Ameeta Vohra, Medical Director for the support, Farida Thakur for the necessary arrangements, Dr Jacob for your keen participation, and Sonia Chugh Agarwal for enthusiastic participation.
I recall a poem "The Policeman's Fight" is by Richard White here:
I am a policeman,
And this is my fight.
As I tuck in my family,
And kiss them goodnight.
I take one last look,
Drawing everything in.
For I am not sure,
If I will see them again.
I put on my uniform,
And strap on my vest.
I prepare for the worst,
And hope for the best.
I affix my gun belt,
Make sure all is secure.
I say one final prayer,
For St. Michael to hear.
According to the book of Matthew,
"Blessed are those who keep the peace."
I confront evil every day,
Just read your local press release.
For I am a Sheepdog,
I protect the flock of sheep.
Against the heinous pack of the wolves,
That harass them when they sleep.
I embark on my shift,
So much work to be done.
Writing reports and citations,
Chasing a felon with a gun.
For each night is different,
Get to experience something new.
Have to stay mentally prepared,
For each crime that I pursue.
The things I have seen,
Would surpass your worst nightmare.
Some things are too horrific,
And too graphic for me to share.
The sheer evil that exists,
Is far from in decline.
Just be glad there's a select few,
Who put their lives on the line.
Because the only thing required,
For evil in this world to win.
Is for good men to do nothing,
Which is a far greater sin.
Yet this responsibility comes,
At a great sacrifice.
There's a permanent target on my back,
Some of us pay the ultimate price.
I've lost some good friends,
Sad memories from the past.
Victims of divorce, corruption,
And their families being harassed.
Accidents, suicides,
Depression and PTSD.
I thank God every day,
These things have not happened to me.
Sure, we have our share of corruption,
But it pales in comparison.
To the attorney, the athlete,
The financier and politician.
The numbers speak for themselves,
The research is overdone.
Less than one half of one percent,
Will disgrace our badge and gun.
So be cautious and careful,
Of the stories on TV.
That paint a negative picture,
Of my brothers, sisters, and me.
For we ride the thin blue line,
Making life and death choices every day.
My split-second decisions,
Will be criticized in every way.
But until you walk in my shoes,
And see what I've seen.
You can't possibly imagine,
The stress on my scene.
Although we're on a pedestal,
We are people just like you.
On the outside we may bleed red,
But deep down we bleed blue.
At last, it's the end of my shift,
Finally time to get some sleep.
Think I only need four hours,
To maintain my upkeep.
With all my EJs and OT,
Wearing my body thin.
Drowsy and tired,
I still hold up my chin.
I walk into each bedroom,
And kiss my family goodnight.
So thankful to God,
That I've survived another night.
With all the controversy and assumptions,
You may not like what I do.
But at the end of the day,
I will lay down my life for you!
SALUTE TO YOU THE POLICE FORCE ?